Bathroom Remodeling – Home Improvement App – Serving Chicagoland IL
Bathroom Remodel
Bathroom Remodeling for your Chicago Area Home
Offer complete bathroom remodeling for Chicago residents
Your bathroom is where you go to relax, decompress, and get ready for the day ahead. It is one of the most used rooms in your house, and it is used by both residents and visitors. For these reasons, it should be a place where you enjoy spending time rather than a place where you must be to complete chores. Buildboard provides bathroom remodeling services for this reason.
BuildBoard's contractors offer a range of tiling patterns to give uniqueness to your bathroom's flooring. We also offer water-resistant paint to prevent mold or mildew growth, which is prevalent in steamy showers and baths, as well as bespoke wall tiling to finish your bathroom renovation.
Bathroom Remodeling Near Me
You want your bathroom to be welcoming and pleasant when you renovate it. Bathrooms are frequently ill-designed, giving off a claustrophobic and uncomfortable vibe. BuildBoard's contractors provide complete bathroom remodeling and bathroom renovation services that are designed to deliver the best layout to utilize the available space. They use a selection of high-end materials to make your bathroom look stylish and opulent, whether it's a powder room, en-suite, or primary facility.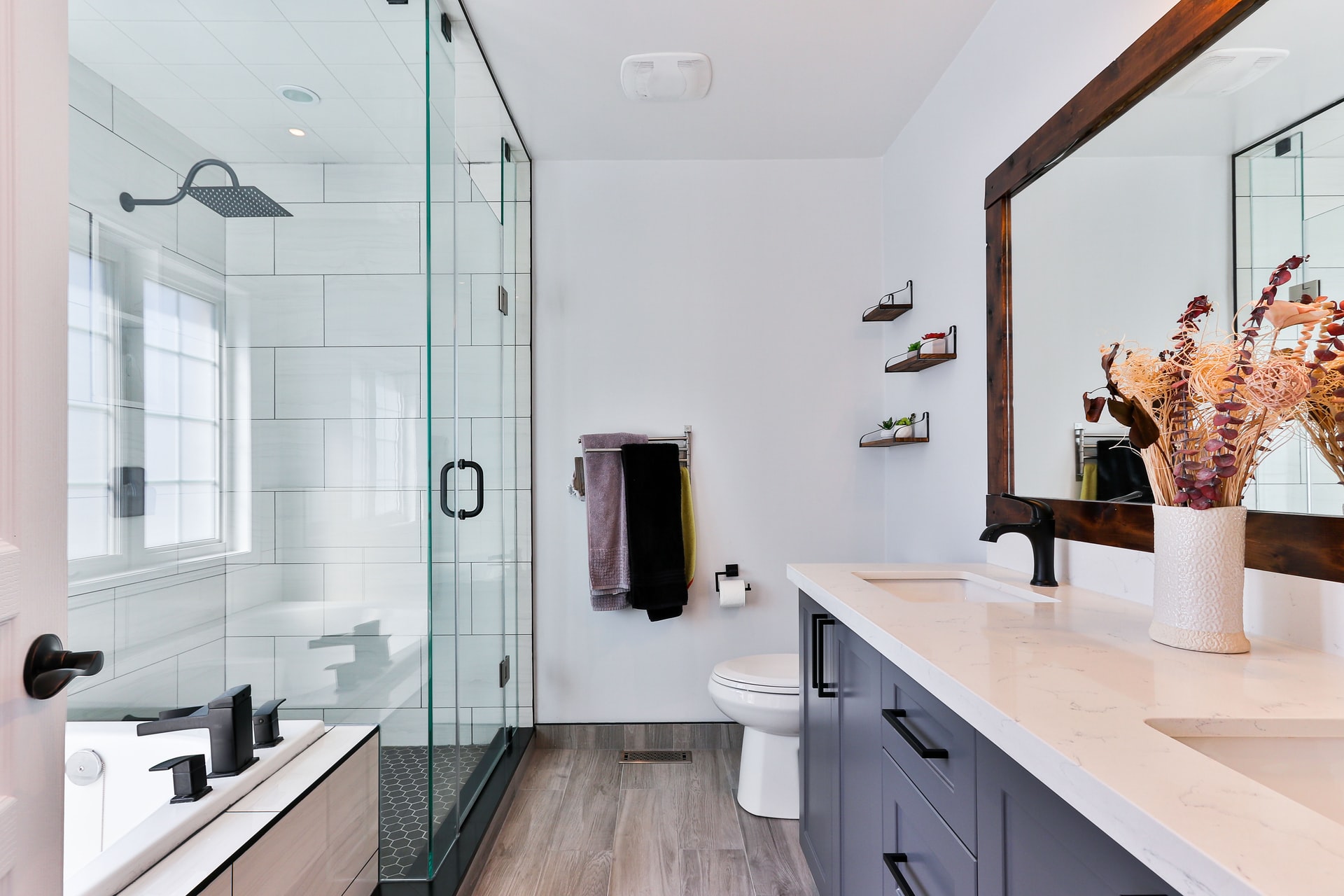 Custom Bathroom Remodeling Ideas
If you want a more personalized solution, the contractors on BuildBoard can assist you with the design and construction process. We'll walk you through the process of designing your dream home, room by room, from concept to completion.
Bathroom renovations are a specialty of BuildBoard's contractors. Here are a few ideas for your custom bathroom makeover that we can assist you with:
Walk-In-Shower:
A walk-in shower is a great option when a tub isn't essential or your accessibility prevents you from going over the boundaries. It also offers more room than typical tubs, reducing the risk of slipping.
Shower Bench:
It's good to be able to sit in the shower and enjoy the heat and steam from time to time. A shower seat is more practical than sitting on the floor. When bending isn't as easy as it used to be, it gives an extra layer of protection for washing.
Double Vanity:
If more than one person uses the bathroom at the same time, double vanities give each individual their own place to clean and get ready in the morning and at night without fighting over the mirror and sink.
Bathroom Closet:
More practical than a hallway linen closet, a bathroom storage closet eliminates the problem of losing your towel in the middle of a shower.
Heated Floor:
Stepping out of the shower and onto the chilly tile is a dreadful feeling. You'll never experience the shock of a frigid floor under your feet again if you have a heating system installed beneath your floor. It's also a terrific method to bring some warmth into a room that might otherwise be frigid.
Standalone Bathtub:
If your bathroom has the space, a freestanding tub can be a lovely focal piece. They're ideal for long relaxing soaks while you forget about your everyday problems because they can be placed anywhere in the room and come in a range of forms.
Feature Wall:
Adding a decorative feature wall to your bathroom helps to bring all of your décor together and provides a focus point for the eye when entering the room.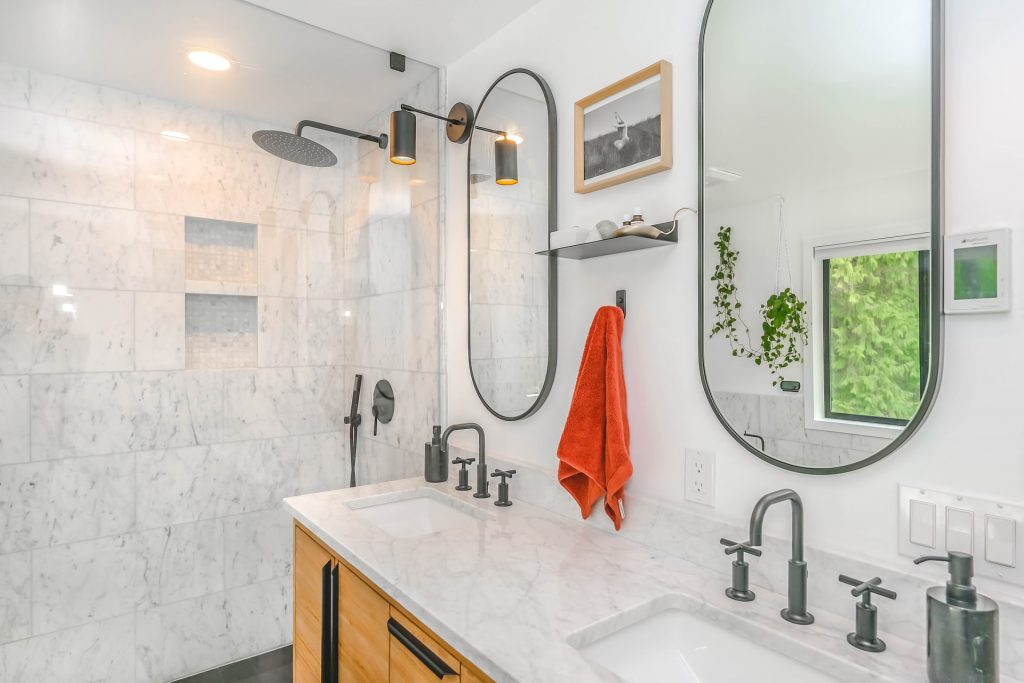 General Bathroom Remodeling Questions
1. How long will it take to renovate my bathroom?
A regular bathroom remodeling makeover takes around ten working days. However, it is dependent on the amount of work required, the level of difficulty, and the features that must be included. Our contractors may offer you with a guaranteed project timeline once you discuss your needs and goals with them.
2. Will I need any permissions to modify my bathroom?
There is no need for a permit for a bathroom remodeling or bathroom renovations in Chicago and the surrounding area unless structural alterations are being done. If you're adding a new bathroom, however, you'll need a permission from the city. As a seasoned bathroom renovation contractor, we can guide you through the process and ensure that the task is completed on time and on budget.
3. What is the best way to heat my bathroom?
This is a common question we get from our clients as a leading bathroom renovation contractor in Chicago. Depending on the size of your bathroom, your budget, and your needs, BuildBoard contractors will offer an appropriate solution. Here are a few possibilities to consider:
As long as your ceiling is a standard height, heat lamps are a terrific option.
Radiant floor heating is a more opulent option that is becoming increasingly popular.
Installing electrically heated tubing or coils under the flooring is a great way to provide heat from the ground up.
A plug-in heated towel rail is a good alternative if you want to save money.
4. As part of my bathroom makeover, may I tile over existing tiles?
BuildBoard contractors have over 25 years of experience in bathroom renovation services and have the knowledge and experience to handle any size remodeling project. If you want us to tile over the existing tiles, we can do it for you. To come up with an appropriate solution, we will analyze the present state of your flooring as well as the weight of the new tiles.
Expert Bathroom Remodeling in Chicago
Whatever choice you choose for your bathroom, you can trust on BuildBoard's bathroom renovation professionals to create a stunning environment that you'll want to spend time in. From bathroom heating to installing the exact shower or tub you want, you can trust our contractors to deliver amazing work that will add a ton of value to your home!
BuildBoard Supported Home Remodeling Projects

Countertops

Decks & Porches

Doors

Driveways

Gutters & Downspouts
HVAC

Home Inspections

Radon Testing

Other
Schedule a quick call with the BuildBoard team to get started
Still want someone to come to your home to start the quoting process? No Problem.
If you are more of the in-person type, BuildBoard can still help. Instead of having many contractors come to your home, schedule an in home visit with someone from the BuildBoard team. We would be happy to come to your home and help talk through your home remodeling projects requirements and help you get it posted. Don't search for "remodeling contractors near me", let us do it for you.
Schedule a call below to set up a visit with one of our home remodeling professionals.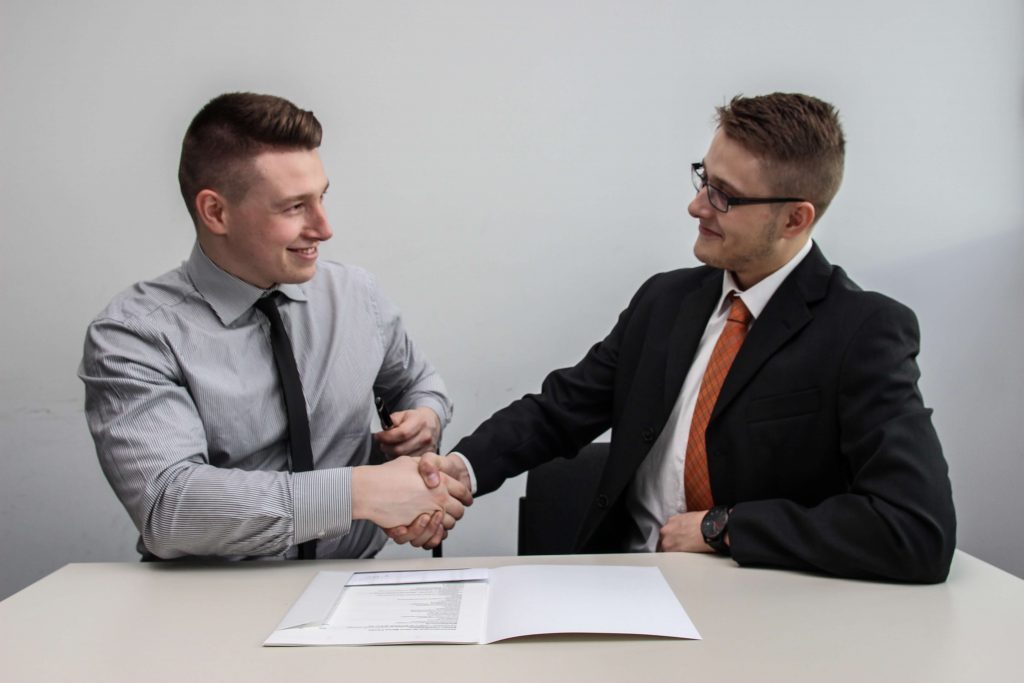 Still Skeptical? These are the top 4 reasons to use BuildBoard for your next home remodeling project!
Save Time and Money
Getting quotes without in-home visit saves you time and money.
Local, Insured Contractors
Work with local, verified contractors who actually quote, and show up to get your project done
24X7 Project Support
The BuildBoard team is here to help with anything from design, project posting, through permitting and payment help.
Easy to Use
BuildBoard provides a simple to use web and mobile platform to keep you in control of your project.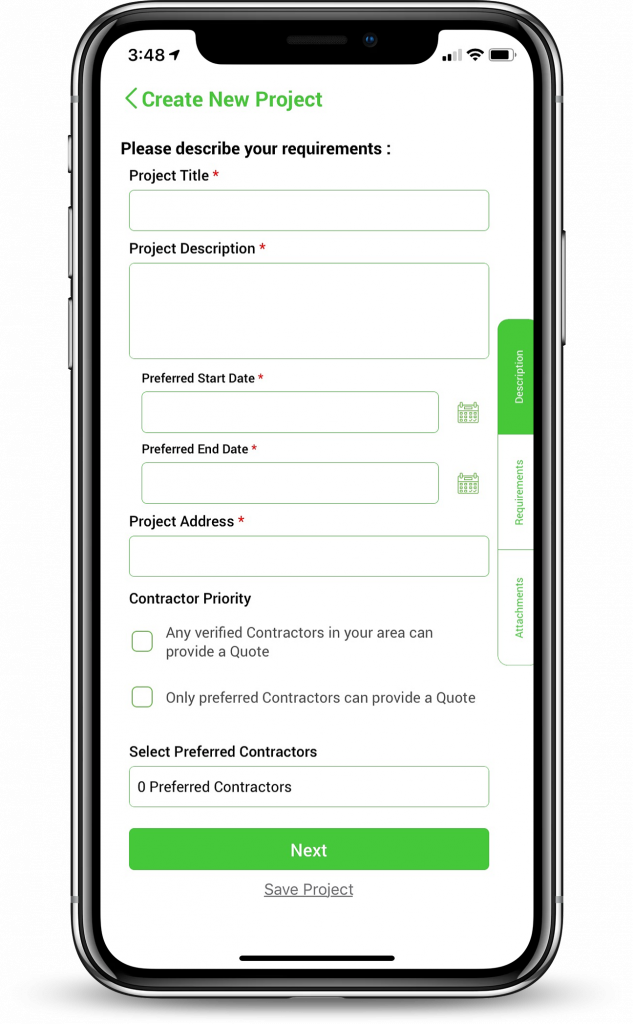 POST YOUR PROJECT IN MINUTES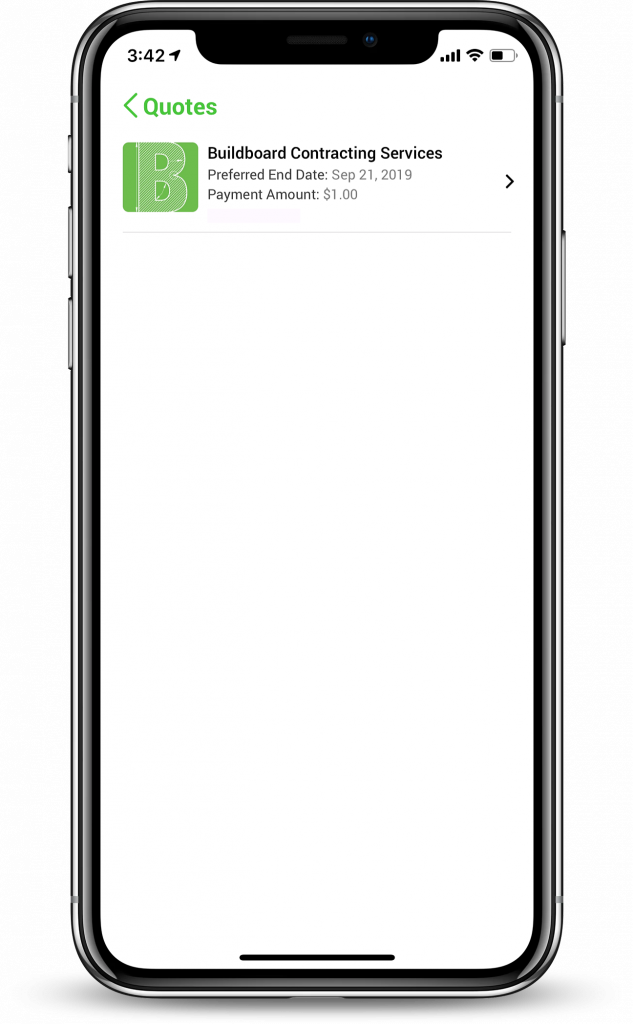 GET QUOTES AND CHOOSE A LOCAL CONTACTOR
MAKE PAYMENTS, AND TRACK PROJECT PROGRESS FROM THE CLOUD
© All rights reserved. Buildboard 2019