HVAC – Home Improvement App – Serving Chicagoland IL
HVAC
HVAC Services for your Chicago Area Home
HVAC Installation and Repair - BuildBoard provides HVAC installation and HVAC repair services for any Chicago area home or property!
HVAC Services Illinois – BuildBoard provides HVAC repair and installation services in Chicago 24 hours a day, 7 days a week!
We offer expert hvac product and service advise. Our team of specialists will help you determine all your alternatives based on your home or business needs, whether you need a boiler repair, furnace repair, new furnace installation, air conditioner repair, air conditioner installation, or a new heating & cooling system.
With a hot, humid summer and a freezing winter, having a skilled HVAC contractor in Chicago on hand for any HVAC emergency repairs and maintenance is critical.
HVAC Installation Near Me
BuildBoard is your go-to app for Residential HVAC Installation and Repair.
Air Conditioning Units
With the top of the AC units, each properly installed by BuildBoard contractors, you'll have a pleasant night's sleep.
A/C without ducts
Ductless air conditioners are installed quickly by us.
Custom Ductwork
Hundreds of duct fittings and mechanical parts custom-made for your needs are built and installed by our contractors.
Furnaces
Maintain a warm environment for you and your family. Choose a furnace that meets your specific heating and health requirements.
Hot Water Tanks
With the latest technology in hot water tanks, you may save up to 40% on your utility expenditures.
Radiators & Boilers
This winter, keep your home warm with state-of-the-art heat boilers.
Heated Floors
Radiant floor heating warms your home by distributing heat beneath or between the floorboards.
Heat Pumps
Heat pumps, despite their name, are capable of heating and cooling your home all year.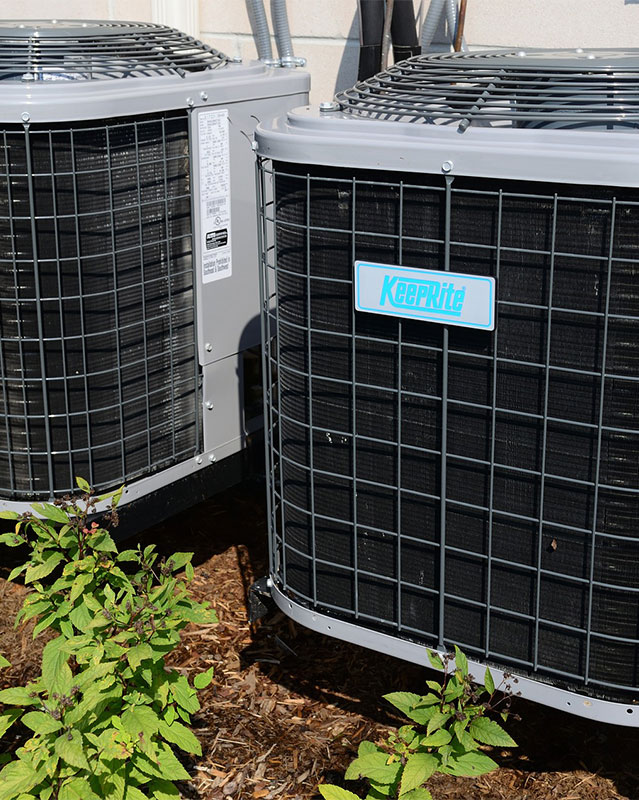 Complete HVAC services in Chicago
Use BuildBoard to keep your HVAC systems functioning well throughout the entire year, including hot summer days and freezing winter nights!
Air Conditioning Services
In Chicago, BuildBoard HVAC contractors provide experienced air conditioning repair services for both business and residential customers. They are the leading air conditioning service providers in Chicago and the surrounding areas, offering the best air conditioner installation, repair, and maintenance.
Installation
Do you need to purchase a new air conditioner? When you buy an air conditioner through BuildBoard contractors, they'll install it for you. Do you want to know when it's time to replace your air conditioner? We offer free HVAC consultations and estimates.
Repair
The AC repair service provided by BuildBoard contractors is quick, efficient, and cost-effective. Most of the time, one of our fully licensed repair HVAC specialists can do same-day air conditioner repairs. All major makes and models are serviced by our contractors.
Maintenance
With yearly maintenance checks and tune-ups conducted by certified HVAC professionals, you can detect problems with your air conditioning machine before they become costly breakdowns. Regular air conditioning maintenance can help you save money on your monthly cooling bill and increase the life of your air conditioner.
Furnace Services
In Chicago, BuildBoard HVAC contractors provide experienced furnace repair services to both commercial and residential customers. BuildBoard connects you to the leading furnace and heating HVAC services companies in Chicago, and the surrounding areas, offering the best furnace installation, furnace repair, and furnace maintenance. We service high-efficiency gas, oil, and electric furnaces, as well as heat pumps. It takes more energy to keep your house or business warm when your furnace loses or wastes heat.
Installation
There are several indicators that your furnace needs to be replaced. It is never a good idea to replace your furnace on your own. To have a furnace installed, contact a competent and certified HVAC technician at BuildBoard. For a free estimate for your home or company, give us a call.
Repair
If your furnace breaks down, you could end up with a fire in your home or office; don't try to stay out in the cold. BuildBoard is accessible for emergency HVAC repairs in Chicago 24 hours a day, 7 days a week. We always try our best to provide you with same-day service by having basic parts in stock and minimizing downtime.
Maintenance
A furnace should last anywhere from 15 to 20 years if properly maintained, so most homeowners don't have to deal with furnace installations on a regular basis. As a result, our Chicago HVAC contractors provide furnace maintenance packages.
Boiler Services
Summer and winter both necessitate the use of boilers. They provide you with hot showers all year and heat throughout the colder months of the year. BuildBoard HVAC contractors have a proven track record of accomplishment and work hard to maintain our reputation as a dependable Chicago heating repair company.
Boilers from a range of brands are available from BuildBoard contractors. All of the brands we work with are well-known in the industry and take pride in producing high-efficiency, high-quality boiler systems.
Installation
Your home's central heating system is powered by a boiler. Boilers typically endure between 10 and 15 years. So, if your boiler is approaching this age, it might be time to think about getting a new one installed.
Repair
In Chicago, BuildBoard provides high-quality boiler repairs for both residential and commercial properties. Our skilled HVAC engineers and technicians can assist you in getting your boiler back up and running.
Maintenance
Boilers are all quite sophisticated machinery that necessitate the use of qualified personnel. Small difficulties can be avoided by performing annual boiler maintenance.
Tankless Water Heater Services
Cold water travels to a small heating unit on the hot water line near the faucet, shower head, or intake valve on a washer or dishwasher with a tankless water heater. When the water reaches the heater, the machine switches on and raises the temperature to the desired level. When you turn off the water, the unit automatically switches off.
Installation
Are you in the market for a new water heater for your house or business? Have you considered ditching your tank? As a result, your water will be heated more efficiently, saving you money on your utility expenses. BuildBoard HVAC contractors will help you choose the perfect model for your house or company and install it professionally, swiftly, and economically.
Repair
Have you run out of hot water in your home? Is it taking a long time for your water to heat up? Do you hear unusual noises coming from your water heater, or do you see rust-colored water? Our HVAC contractors provide expert technicians and plumbers to provide cost-effective and dependable water heater repair and replacement services.
Maintenance
To ensure that your water heater is operating as effectively as possible, it should be tested and maintained on a regular basis. Routine HVAC maintenance can help you save money by extending the life of your water heater and avoiding costly repairs or replacement.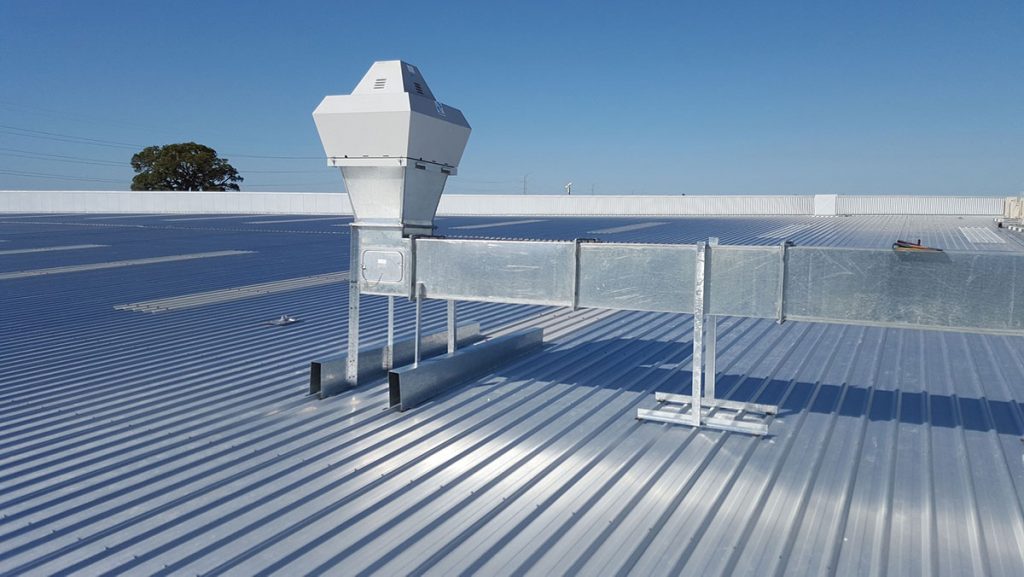 Other HVAC Services in Chicago
Our crew is accessible for emergency assistance 24 hours a day, 7 days a week. We are Chicago's most dependable HVAC contractor. BuildBoard contractors are delighted to offer a wide range of additional services in addition to our heating and cooling services. If you have any further queries, please contact us or post your project on BuildBoard.
Cleaning of Ducts
Professional HVAC air duct cleaning, vent cleaning, furnace cleaning, dryer vent cleaning, and restoration services are provided by BuildBoard contractors. We have the advanced equipment and extensive knowledge to address air duct issues caused by floods, fires, furnace failures, water heater failures, and other disasters.
Installation and Repair of Gas Lines
Whether you're looking to install gas lines for the first time or have an existing gas line that needs to be repaired, you should leave it to a competent professional. Your natural gas will be set up quickly and easily with prompt, dependable service.
Heated Flooring
Have you ever felt that you couldn't get your feet warm during the long, harsh winters on Lake Michigan? BuildBoard contractors can help you solve this problem by installing radiant heating that will provide you and your family with complete comfort.
Humidifiers and Dehumidifiers
If the air you breathe feels dry, or if you have health problems due to dry air, it's time to invest in a portable or whole-house humidifier. If the humidity level in your home is too low, it can cause health problems.
Air Quality Check
The quality of the air within your home is critical for the health of every resident and visitor that enters. Fortunately, there are indoor air quality solutions for each property, whether it's an apartment building, townhouse, or single-family home. Any property's indoor air quality can be protected and improved.
HVAC System Design
Our HVAC contractors specialize in designing heating, ventilation, and air conditioning systems for custom homes, buildings, renovations, and new additions for residential and commercial clients who want the best air circulation and comfort possible. For homeowners, architects, engineers, builders, contractors, and draftsmen, we deliver quick, friendly, and competent HVAC services.
HVAC Expert Installation and Repairs in Chicago
Contact Us for Efficient HVAC Services! Whether you require routine HVAC maintenance or urgent HVAC repairs, we can help. BuildBoard's HVAC contractors in Chicago have decades of experience. You can start your project via the BuildBoard app or call us to set up a meeting. We can't wait to hear from you!
BuildBoard Supported Home Remodeling Projects
Schedule a quick call with the BuildBoard team to get started
Still want someone to come to your home to start the quoting process? No Problem.
If you are more of the in-person type, BuildBoard can still help. Instead of having many contractors come to your home, schedule an in home visit with someone from the BuildBoard team. We would be happy to come to your home and help talk through your home remodeling projects requirements and help you get it posted. Don't search for "remodeling contractors near me", let us do it for you.
Schedule a call below to set up a visit with one of our home remodeling professionals.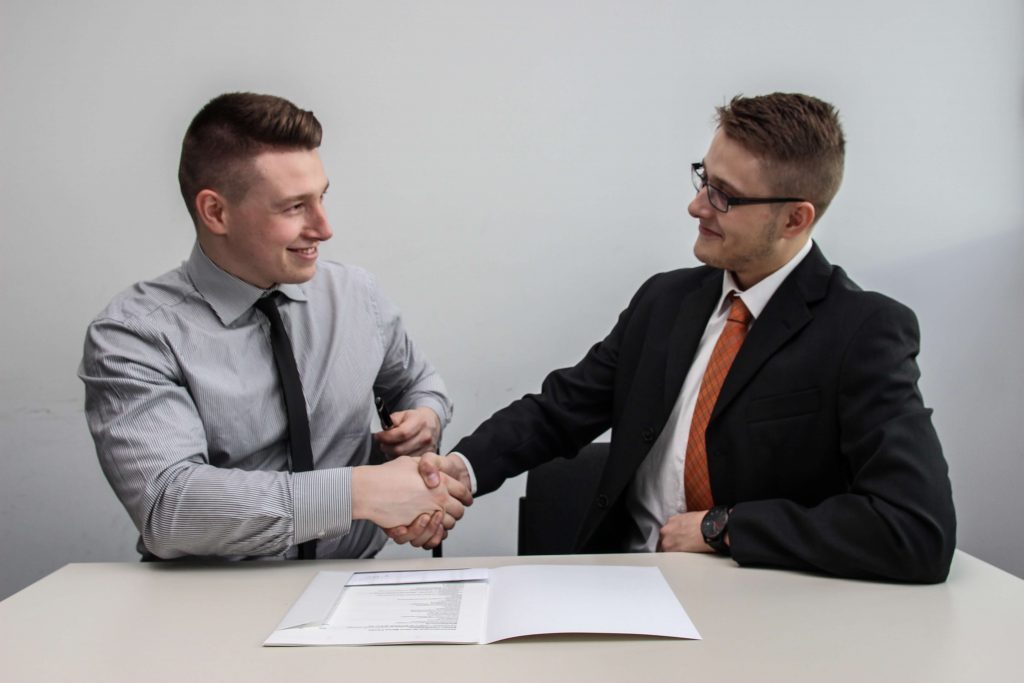 Still Skeptical? These are the top 4 reasons to use BuildBoard for your next home remodeling project!
Save Time and Money
Getting quotes without in-home visit saves you time and money.
Local, Insured Contractors
Work with local, verified contractors who actually quote, and show up to get your project done
24X7 Project Support
The BuildBoard team is here to help with anything from design, project posting, through permitting and payment help.
Easy to Use
BuildBoard provides a simple to use web and mobile platform to keep you in control of your project.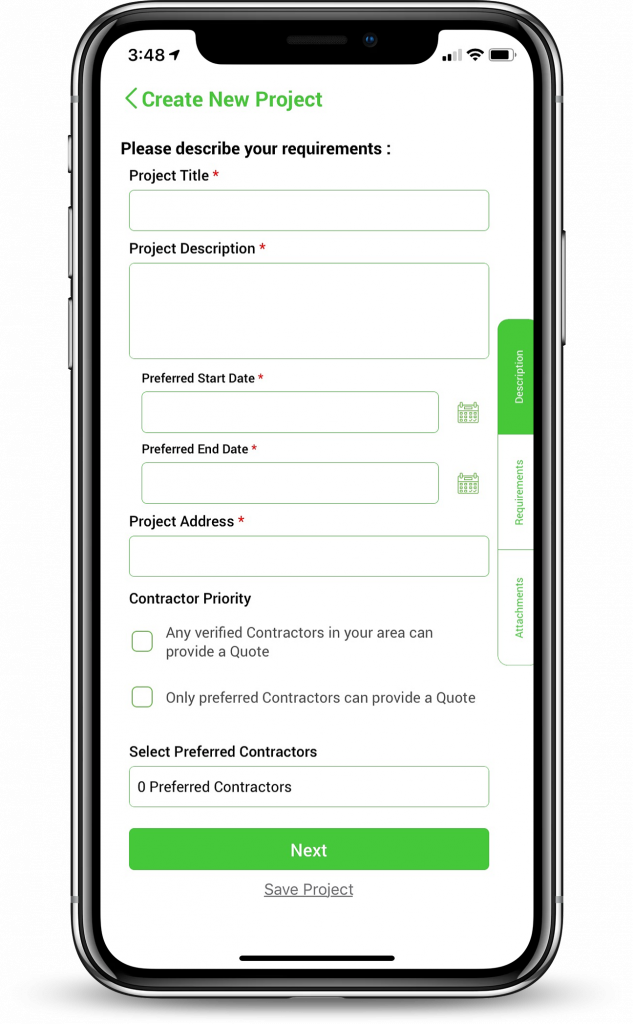 POST YOUR PROJECT IN MINUTES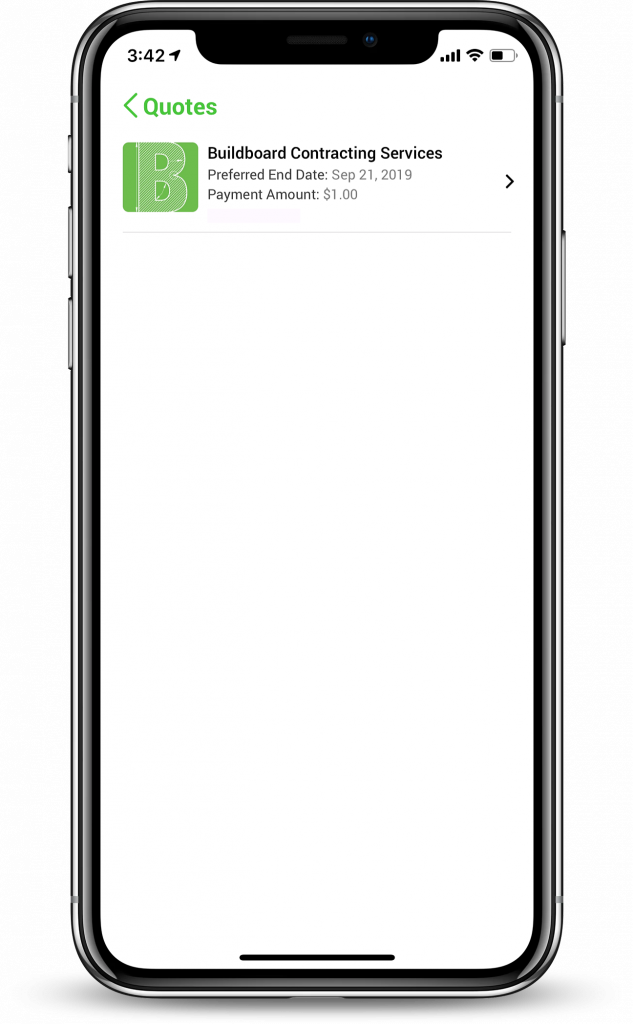 GET QUOTES AND CHOOSE A LOCAL CONTACTOR
MAKE PAYMENTS, AND TRACK PROJECT PROGRESS FROM THE CLOUD
© All rights reserved. Buildboard 2019