Gutter Installation & Repair – Home Improvement App – Serving Chicagoland IL
Gutter Installation & Repair
Custom Gutter Installation & Gutter Repair for your Chicago Area Home
Gutter Installation and Repair - BuildBoard provides custom gutter installation services for any Chicago area home or property!
Gutter installation – Gutters, also known as eavestroughs, collect rainwater and melt snow to protect your home from water damage. Downspouts divert water away from the foundation of the house. This is particularly critical during strong rains or a January thaw, when snow melts quickly.
Why Do You Need Gutters on Your House?
Gutters, also known as eavestroughs, protect your home's roof, siding, walkways, and landscaping against water damage. Dangerous mold and mildew can emerge as a result of water damage. Downspouts will assist prevent water from leaking into basements and flooding them.
Water damage caused by clogged gutters or the lack of gutters can be costly. You need gutter installation or gutter repair to protect your home.
Gutter Installation Near Me
BuildBoard is your go-to app for Residential Gutter Installation and Gutter Repair.
Use BuildBoard for your next gutter project!
With BuildBoard you get quality top gutter installation contractors in the Greater Chicago Area, regardless of where you live. Our contractors serve the entire Chicago area. They know exactly how to manage each project as a professional gutter installation, downspout installation and gutter repair company. We are ready to deliver the greatest contractors in the area for your next gutter project. Are you ready to have a new gutter installed in your home or business?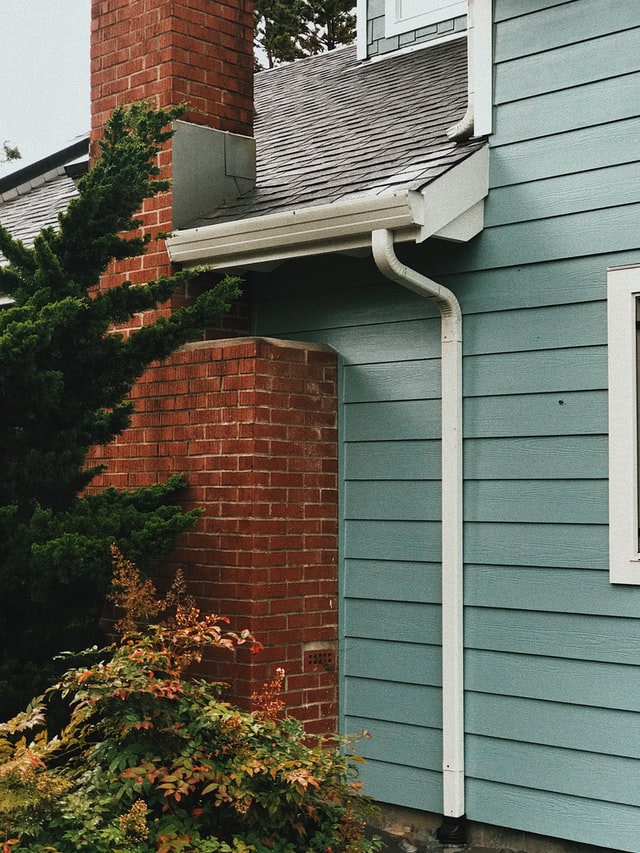 Complete gutter installation and gutter repair services in Chicago
How to Determine Whether Your Gutters Need to Be Replaced or Repaired
Do your gutters leak, overflow when it rains, and run down the siding and along the foundation of your home? Cracked, rusted, or sagging are also symptoms that they need to be repaired or replaced. Is the paint chipping or moldy under the gutters?
All of these are signals that your gutters need to be repaired or replaced.
Repairs and installation
BuildBoard contractors provide gutter installation and maintenance services. They will assess the condition of your gutters and determine whether they need to be replaced or repaired.
BuildBoard's gutter experts in Chicago offer affordable gutter replacement and repair services. They use high-quality, color matched materials for the exterior of your property. Customers can choose from vinyl, aluminum, or copper. All of these have proven to withstand the hardest conditions and temperatures of the severe Illinois winters.
Perfectly Assembled Gutters
BuildBoard contractors construct on-site and install durable seamless gutters for a perfect fit every time. For further durability, rustproof screws were used in a sophisticated fastening system. We have a range of downspout sizes to choose from, so you can get the right fit for your home. A premium silicone sealant is used to seal all gutters and downspouts.
Our contractors will ensure that your new or repaired gutters and downspouts are properly installed. We ensure that they are sloped to carry water away from your roof and foundation.
Gutter Guards
BuildBoard contractors may also recommend gutter guards for your home. These are to avoid the buildup of leaves, sticks, and other debris that clog gutters and downspouts. Clogs can cause damage to your home's roof, shingles, and siding due to water backup. During hot summer dry periods, a buildup of dry leaves in gutters can cause a fire threat. As well as roof damage from ice dams in the winter.
Evaluation
When our gutter contractors inspect your home's system, you may be asked a series of questions. These are to assess whether your gutters and downspouts are in good functioning order and require repair or replacement. The following questions may be asked:
Is the current system up and running?
Is the water flowing away from the foundation?
How common is it for the gutters to overflow?
Do they spill out the front or the back?
Use BuildBoard for your next Gutter Project
Post your gutter project on the BuildBoard app for a fast and easy installation or old gutter repair. No matter the size of your house or age of your gutters, our contractors are ready to provide you with top knotch services and leave you happy and satisfied.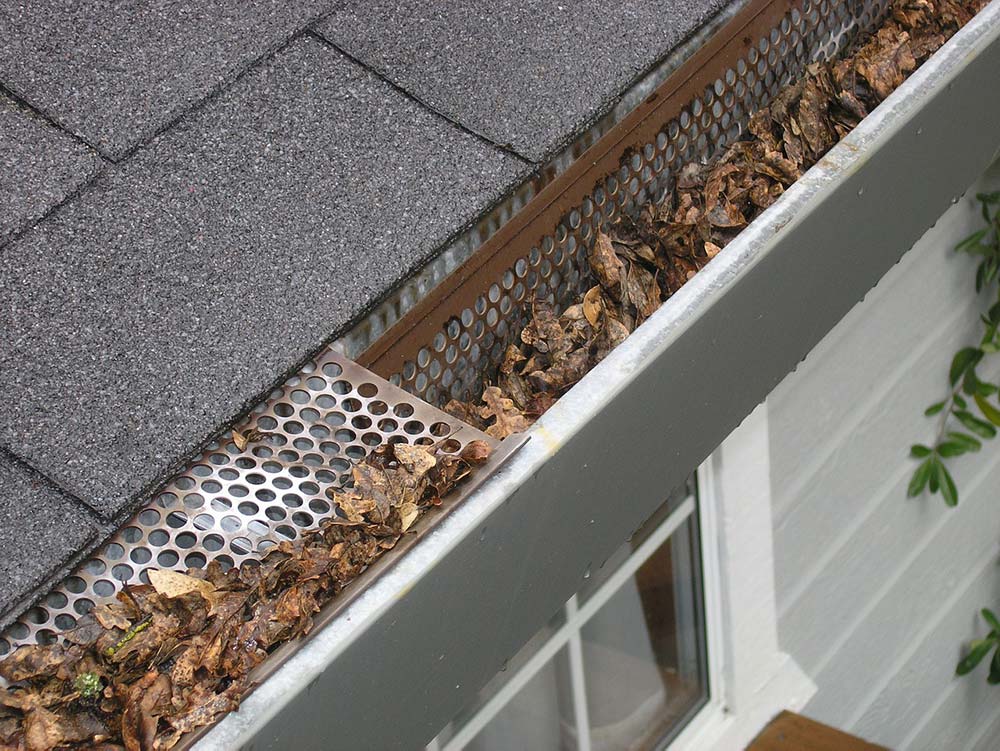 Gutter Repair in the Chicago Area
Ice dams are caused by clogs and overflows, but they can also allow water to infiltrate your outside building walls or foundation, causing damage to the inside of your property. Gutter repair and maintenance by a professional is essential for protecting the value of your home or business.
Residential and commercial property owners in the Greater Chicago area may rely on BuildBoard contractors for expert gutter repairs.
Damaged or clogged gutter systems cause many of the following issues for home owners:
Serious foundation leaks
Damage to the structure of the building
Leaks and flooding in the basement
Siding decay and deterioration
Paint peeling on the outside
Your roof has ice dams
Soffit and fascia damage
Exterior masonry damage
Skilled gutter installers address small gutter problems easily. The contractors at BuildBoard can handle these before they become costly repair or replacement issues.
How Can Our Gutter Repair Service Help?
Gutters that have collapsed
Gutter blockage
Installation of metal gutter screens
Disconnection and rerouting of downspouts
Damaged or rusty gutter joints causing leaks
Extensions for gutters
Gutters that are sagging
Gutter cleaning
Gutters that don't drain well
Keeping your gutters and downspouts clean and operational will protect your house from serious water damage and high repair costs. BuildBoard's building exterior professionals can guarantee that your eavestroughs are functioning properly.
Why Do Property Owners Choose BuildBoard To Repair Their Gutters?
All repair work is completed quickly
We give knowledgeable, high-quality work
Because the safety of our customers and employees is always a top priority, we adhere to strict safety requirements.
We strive for your complete pleasure from the first phone call to the final clean-up.
Expert Gutter Installation and Gutter Repair in Chicago
BuildBoard contractors take pride in their great customer service, and their personnel is friendly, competent, and professional. They specialize in high-quality gutters and downspouts. All of their labor is completely insured and guaranteed, they won't be content until you are. The contractors are dependable service experts who constantly prioritize the customer and strive for complete satisfaction on every project.
Post your project on BuildBoard or give us a call for any rain gutter work, big or small. Poorly maintained gutters should be addressed as soon as possible before they become a severe problem. There's no one else to call for the best gutter repair in Chicago for both value and quality workmanship. Have your gutters inspected; gutter repair in Chicago may be all that is required. Request a gutter check from the experts at BuildBoard!
BuildBoard Supported Home Remodeling Projects
Schedule a quick call with the BuildBoard team to get started
Still want someone to come to your home to start the quoting process? No Problem.
If you are more of the in-person type, BuildBoard can still help. Instead of having many contractors come to your home, schedule an in home visit with someone from the BuildBoard team. We would be happy to come to your home and help talk through your home remodeling projects requirements and help you get it posted. Don't search for "remodeling contractors near me", let us do it for you.
Schedule a call below to set up a visit with one of our home remodeling professionals.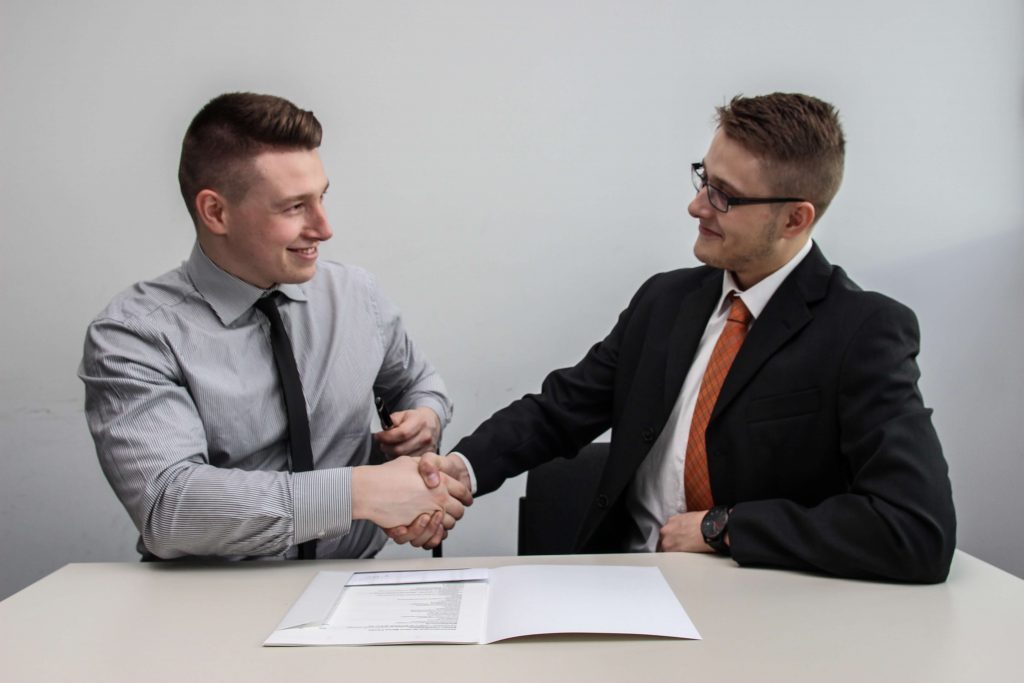 Still Skeptical? These are the top 4 reasons to use BuildBoard for your next home remodeling project!
Save Time and Money
Getting quotes without in-home visit saves you time and money.
Local, Insured Contractors
Work with local, verified contractors who actually quote, and show up to get your project done
24X7 Project Support
The BuildBoard team is here to help with anything from design, project posting, through permitting and payment help.
Easy to Use
BuildBoard provides a simple to use web and mobile platform to keep you in control of your project.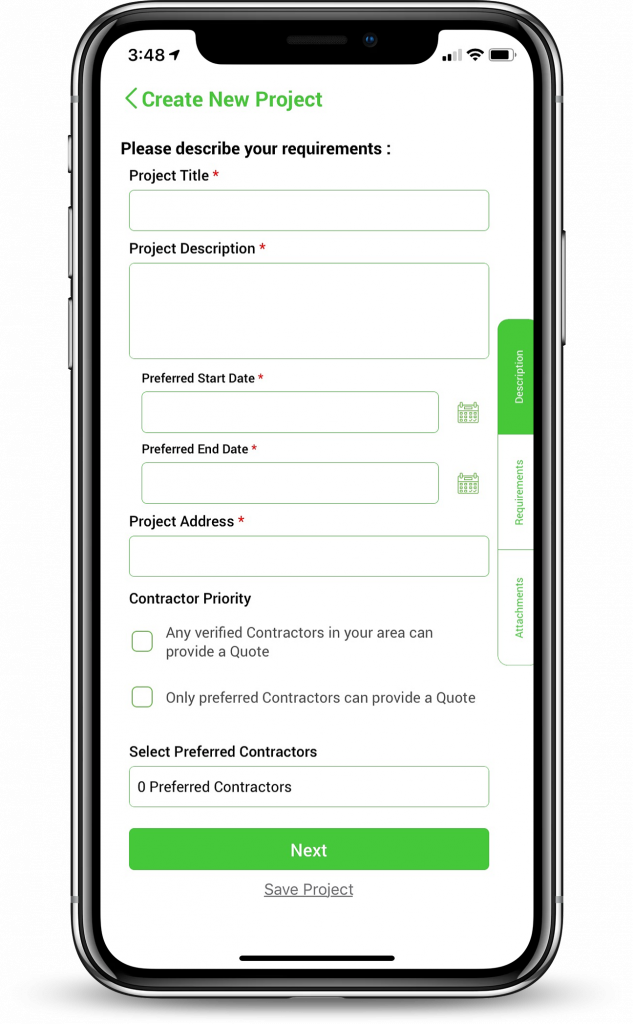 POST YOUR PROJECT IN MINUTES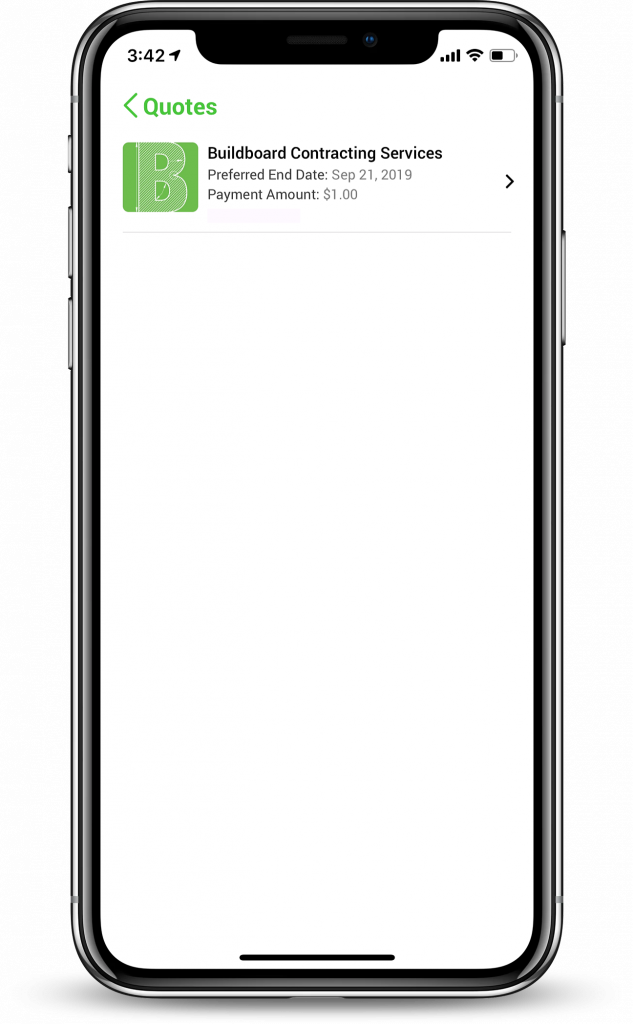 GET QUOTES AND CHOOSE A LOCAL CONTACTOR
MAKE PAYMENTS, AND TRACK PROJECT PROGRESS FROM THE CLOUD
© All rights reserved. Buildboard 2019