Fence Company – Home Improvement App – Serving Chicagoland IL
Fence Company
BuildBoard brings you fence company services for your Chicago Area Home
Offering complete fencing contractor services in Chicago - fence company near me
BuildBoard fencing contractors are the only fence company services you will need for your home or your business. New fencing installations including: wood, vinyl, chain link and aluminum, they can handle your fencing no matter if it's a large or small project. BuildBoard will take care of you and your fencing needs with careful attention to details and your personal belongings.
For more than 20 years BuildBoard fencing contractors have been installing hardwood fencing, commercial fencing, vinyl installation, chain link and aluminum fencing in Chicago and neighboring areas. It has truly been a privilege to help you personalize your home and business with your fencing needs.
Our contractors have been able and will always offer you the best quality products at affordable prices. Utilizing vetted high quality contractors to manage the daily fencing installations for a large number of prestigious homebuilders, BuildBoard has established strict performance criteria for those contractors that actually perform the work of installing our fencing projects.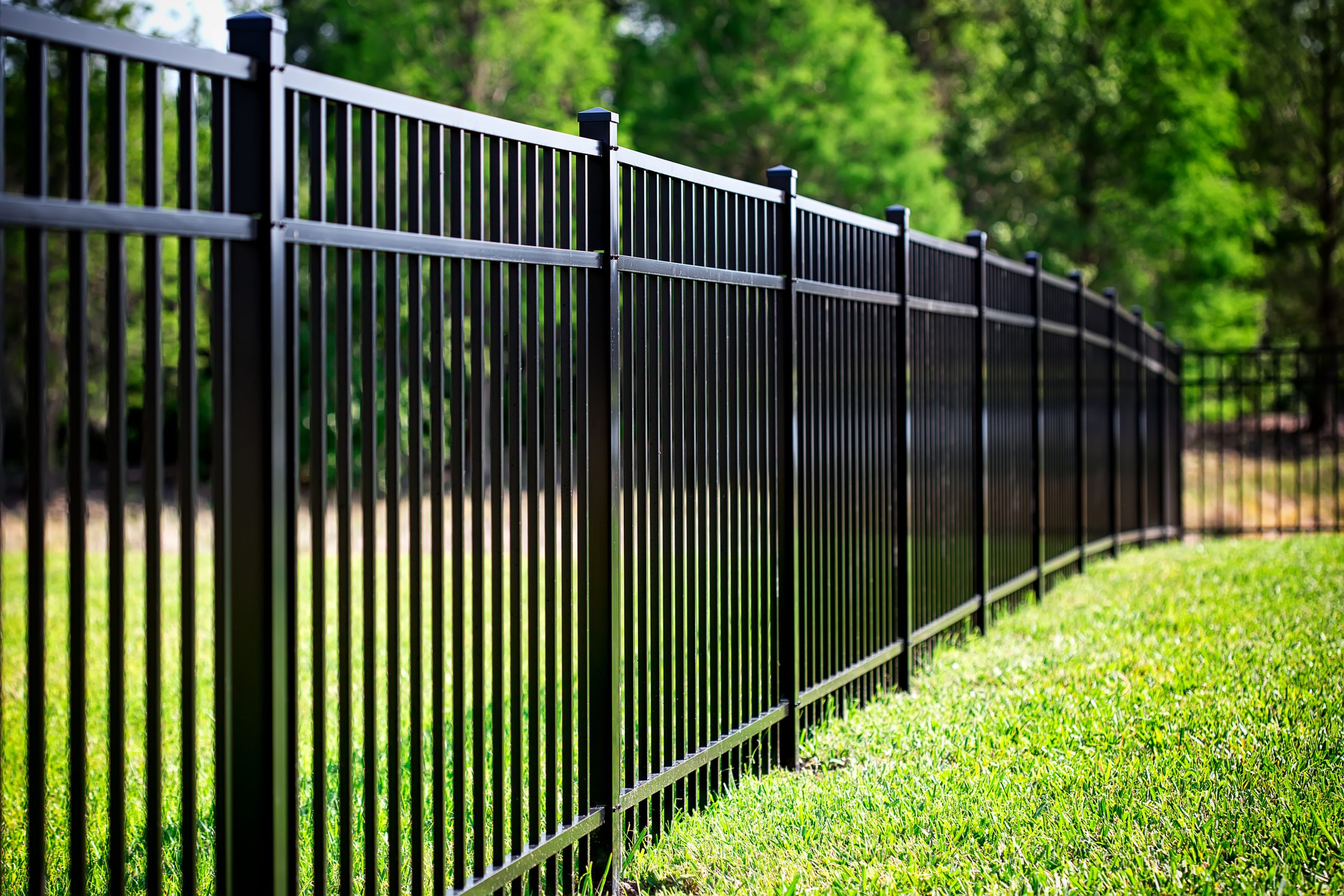 Building an incredible fence - Fence company near me
It's the most crucial decision you'll make when it comes to your next fence installation. Whether you have a privacy fence, semi-privacy fence, or picket fence made of wood, vinyl, or metal, the material you choose can make a difference. BuildBoard fencing contractors provide a range of alternatives to meet your needs, and we even accept custom-made fence requests!
Chain Link Fencing
One of the most popular fencing options is chain link fencing. For instance, they are extremely cost-effective, offer good security, and can last a lifetime. Modern chain link fences will improve the look of your home. Therefore, they are also suited for larger-scale projects due to their lower cost. Please do not hesitate to post your project on BuildBoard to have any questions answered about chain link fences for your property.
Vinyl Fencing
A new vinyl fence may completely improve the look of your home while also offering superb privacy and security. Vinyl fences are quite versatile, and they are available in a variety of shapes and styles to suit your needs. BuildBoard fencing contractors build vinyl fences that will look great on your property, from privacy fences to picket fences. If you've been considering switching to a vinyl fence, BuildBoard is here to assist you.
Cedar Fencing
BuildBoard fencing contractors offer a variety of cedar fence alternatives that will secure your property while also improving the aesthetic of your landscaping. Cedar fencing is available in a wide range of styles and designs. Picket fences, post and rail fences, vertical board fences, and a variety of other types are available. Cedar fences can also be stained or painted to match the rest of your home's decor.
Aluminum Fencing
The benefit of aluminum fencing is that it's one of the most long-lasting and sturdy fence alternatives. Aluminum fences are ideal for both business and residential applications. They are available in a variety of styles and designs to complement and improve the appearance of your home. In the Chicago area, our contractors provide skilled aluminum fence installation and fence company services for both commercial and residential sites.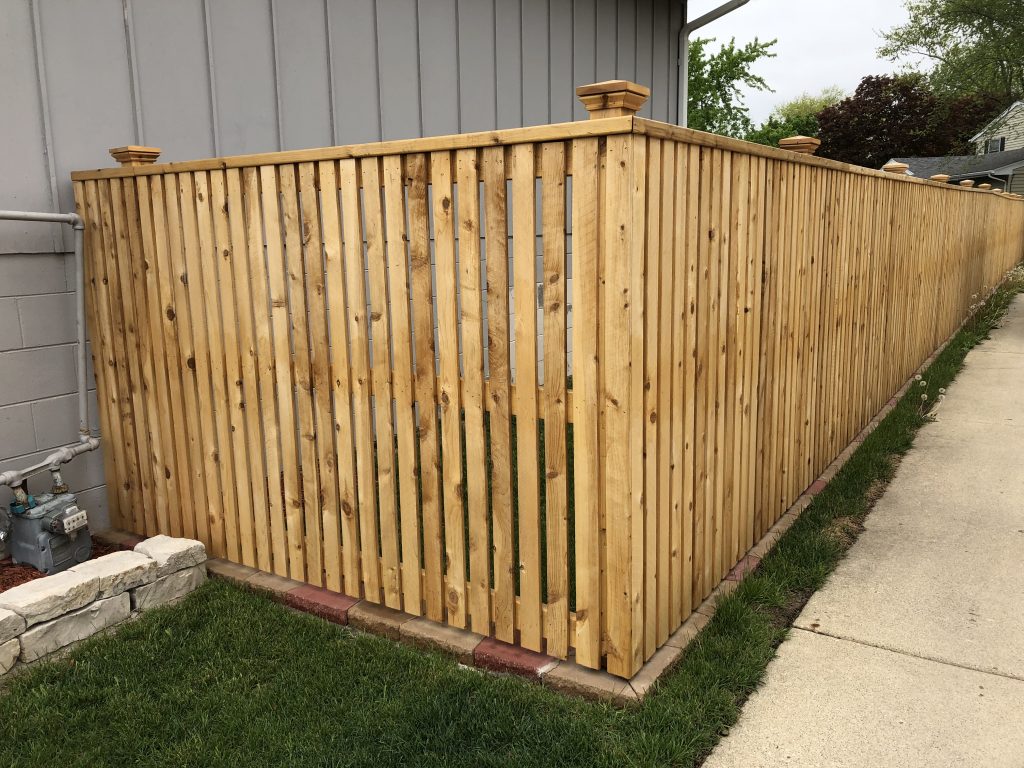 Why Hire A Fence Company
Installation of a residential fence
In Chicago, BuildBoard's fencing professionals are known for their high-quality residential fence installations. Choosing the correct fence for your home is a crucial factor. Whether you want a wood, vinyl, or chain link fence, above all you can trust the professionals at BuildBoard to install it correctly the first time. The adage "good fences make good neighbors" holds some validity. Call us first if you need a high-quality residential fence erected at your home. We will offer you with all of the information you need to make an informed decision about how to proceed with your residential fence installation, from the type of fence you want to the specifics of the installation procedure. At BuildBoard, we are convinced that you will be entirely delighted with our contractors.
A residential fence has many benefits
There are a few elements to consider while deciding on your fence needs before beginning with the installation. For instance, here are the advantages of a fence for your home include the following:
Security – a well-built and installed fence adds security to your yard and reduces the chances of finding uninvited dog poop.
Privacy – a tall privacy fence turns those patio dinners into a private affair, keeping the neighbors at far.
Curb Appeal – A properly placed fence of any kind will enhance the curb appeal and value of your home.
Enclosed Space – A fence's most basic function is to create an enclosed space. For a home property, this usually entails a safe play area for kids or a place for your dog to run without being bothered by passing vehicles.
Reduce noise – a fence can help to reduce noise.
Expert Fence Company Services in Chicago
BuildBoard fencing contractors help you install fences to meet all of your needs and desires. From building a wooden privacy fence to a chain-link fence for keeping your children or pets safe, we can help. Installing a new fence with BuildBoard is as easy as posting your project onto the app and waiting for the expert quotes to come in. You can then choose from whichever meets your expectations and budget! You'll be surprised at the change your property takes when you install a fence with BuildBoard!
BuildBoard Supported Home Remodeling Projects

Countertops

Decks & Porches

Doors

Driveways

Gutters & Downspouts
HVAC

Home Inspections

Radon Testing

Other
Schedule a quick call with the BuildBoard team to get started
Still want someone to come to your home to start the quoting process? No Problem.
If you are more of the in-person type, BuildBoard can still help. Instead of having many contractors come to your home, schedule an in home visit with someone from the BuildBoard team. We would be happy to come to your home and help talk through your home remodeling projects requirements and help you get it posted. Don't search for "remodeling contractors near me", let us do it for you.
Schedule a call below to set up a visit with one of our home remodeling professionals.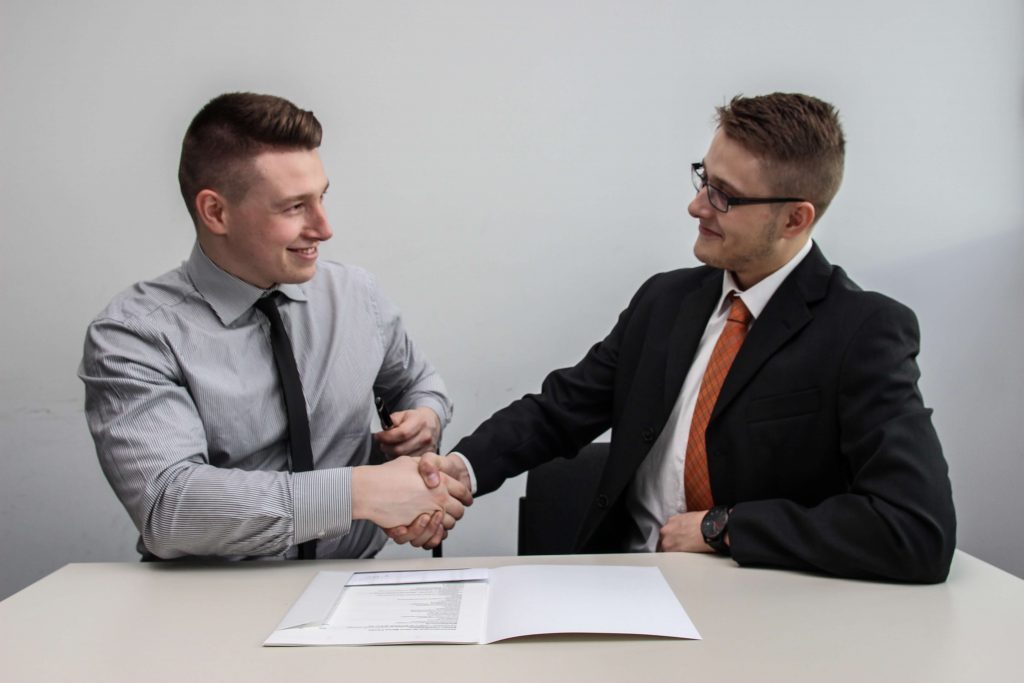 Still Skeptical? These are the top 4 reasons to use BuildBoard for your next home remodeling project!
Save Time and Money
Getting quotes without in-home visit saves you time and money.
Local, Insured Contractors
Work with local, verified contractors who actually quote, and show up to get your project done
24X7 Project Support
The BuildBoard team is here to help with anything from design, project posting, through permitting and payment help.
Easy to Use
BuildBoard provides a simple to use web and mobile platform to keep you in control of your project.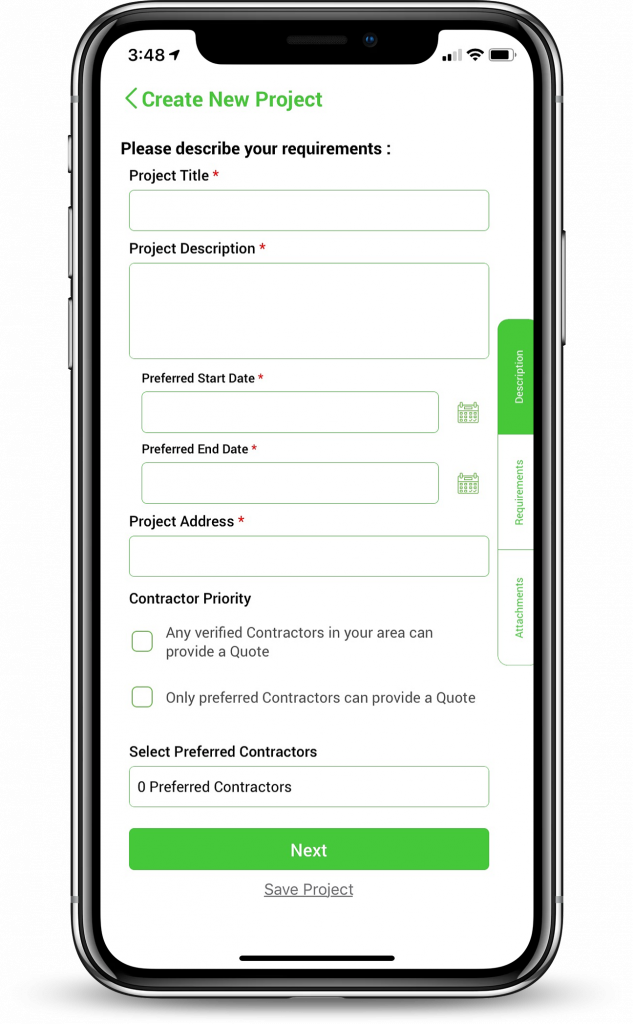 POST YOUR PROJECT IN MINUTES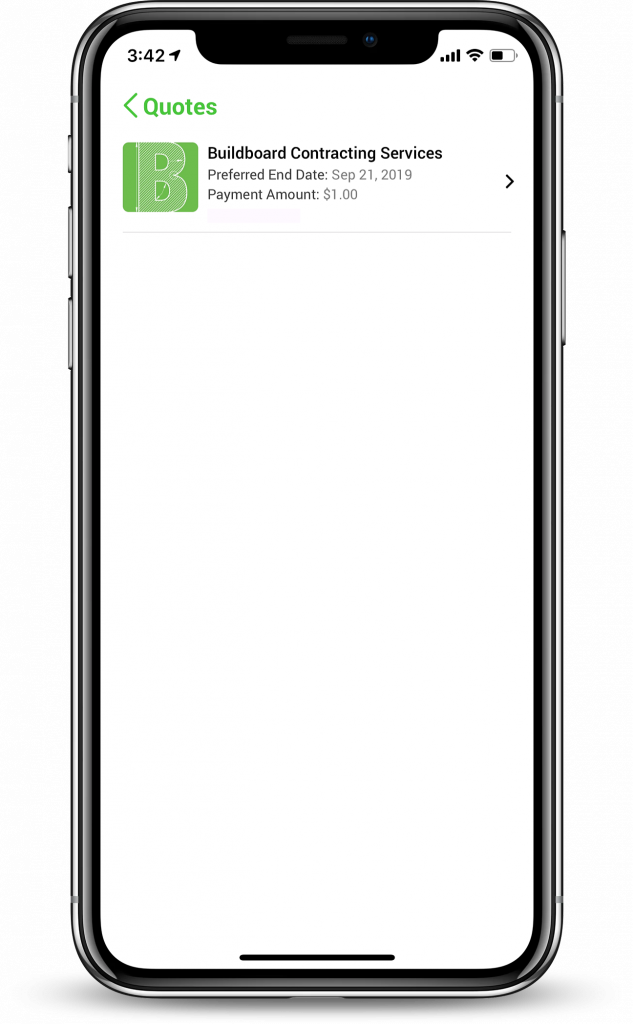 GET QUOTES AND CHOOSE A LOCAL CONTACTOR
MAKE PAYMENTS, AND TRACK PROJECT PROGRESS FROM THE CLOUD
© All rights reserved. Buildboard 2019