Kitchen Remodeling – Home Improvement App – Serving Chicagoland IL
Kitchen Remodel
Kitchen Remodeling for your Chicago Area Home
Offering complete kitchen renovations in Chicago
Any home's heart is the kitchen. It's where families gather in the morning to start their day. Or, where they gather in the evening to share the stories they've collected while they've been gone. A gathering place for friends to reconnect over dinner and family members to share a holiday feast. Food brings people together, and you should be able to prepare and entertain in a pleasant and friendly environment. We believe that a kitchen remodeling makeover should be about more than just cabinets and countertops; it should be about how you feel while you're grabbing a cup of coffee or making a beautiful dinner for those you love.
A kitchen remodeling or renovation through BuildBoard's contractors can handle it all. Whether you're wanting to build the open concept kitchen of your dreams, considering putting an island with a sink or burner, needing bespoke cabinets, or fully remodeling.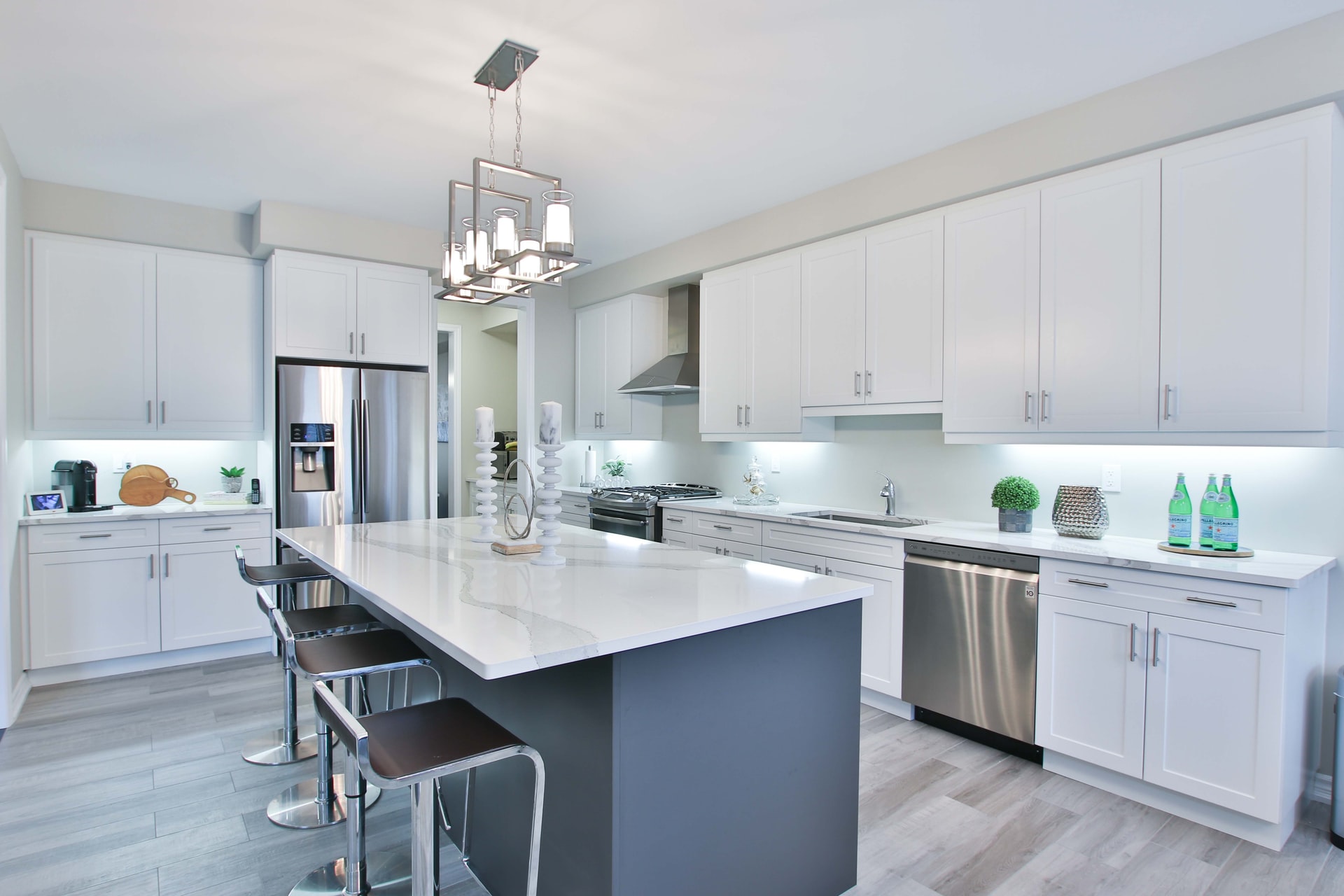 Designing an outstanding kitchen - Kitchen Remodel
When considering a kitchen makeover or kitchen remodel, you should ask yourself a few design questions to ensure that your kitchen will perform as you want it to:
Is it possible for numerous individuals to be in the kitchen at the same time without colliding?
It's almost certain that numerous people will be in your kitchen at the same time. It's crucial to be able to cook successfully whether children, spouses, and guests are around, or if someone else is assisting you with a dinner.
What is the distance between the sink and the stove? Will I have to travel a long distance to fill or drain a pot?
A full pot of water can be quite weighty. A saucepan of boiling water is cumbersome and potentially dangerous. You don't want to have to carry it far to fill or empty it, so placing the cooktop near the sink will increase your kitchen's safety.
Are the cupboards large enough to accommodate all of my pots and pans?
It's one thing to hastily stuff cookware into a cabinet, shut the door, and hope nothing moves, causing the doors to open and everything to spill out. It's a whole new experience to have everything in its place, with lids neatly stowed and easily accessible so you can find exactly what you need when you're preparing your next delicious meal.
Do I want to make a dining room or dining area?
A casual dining space, whether created with an island and stools or by leaving an empty nook for a table and chairs, may be a great location to congregate for meals that don't require the formality of a dining room. They're also fantastic places to grab a cup of coffee in the morning while catching up on the news and getting ready for the day ahead.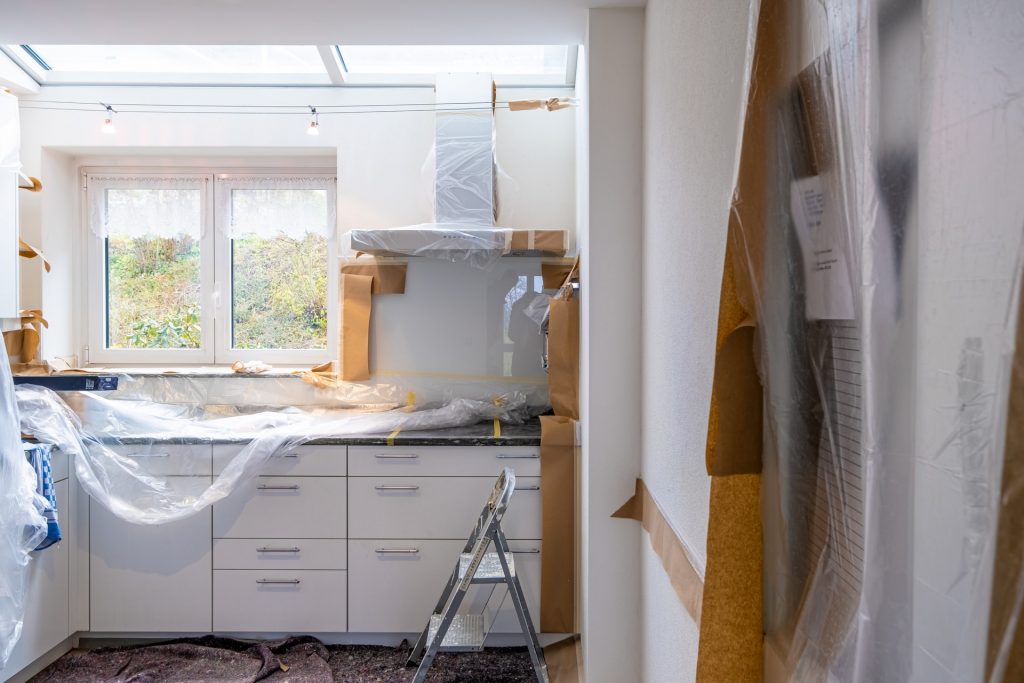 Common Kitchen Renovation Questions
What is a kitchen remodel's return on investment?
When it comes to renovating a home, kitchen renovation projects provide one of the best returns on investment. According to studies, if done correctly, they can yield a return on investment of about 75 percent to 100 percent. We have the greatest kitchen remodeling contractors to help you with your project and ensure you obtain optimum returns on your kitchen renovation.
How long would it take to complete my bespoke kitchen renovation?
The length of time it takes to redesign a kitchen is usually determined by the extent of the work. It also depends on a number of elements, like the availability of materials, the kitchen's area or size, any renovations required, the amount of hours spent each day, and so on. Depending on the criteria, it could take anything from a few weeks to several months or longer. Our BuildBoard contractors give you an estimate of how long it will take so you know what to expect.
What's the best way to get started on my kitchen renovation project?
Post your project to BuildBoard or schedule an on-site consultation with one of our contractor specialists is the ideal approach to get started on your kitchen renovation. We'll assess the space, learn about your wants and expectations, collect measurements, and get to know your personal style. This will enable us to create a kitchen design that is both beautiful and functional and suits your needs.
How much would it cost to rebuild my kitchen in Chicago?
When it comes to remodeling a kitchen, prices vary greatly. It depends on a number of factors, including the age and condition of your kitchen, the materials required, the project's specifications, necessary prep work, and more. We can present you with an kitchen renovation estimate to guarantee you have a good understanding of the entire cost of the kitchen makeover.
What should I do to get ready for my kitchen renovation?
To ensure that you receive your dream kitchen, start by collecting designs and ideas, as well as a list of appliances you want in your new kitchen. The key to getting the finest results is to work with a competent kitchen renovation contractor.
Expert Kitchen Remodeling in Chicago
BuildBoard contractors know the ins and outs of remodeling an amazing kitchen. From design elements to choosing the right equipment, they can do it all. Post your kitchen renovation project on BuildBoard today to get the best quotes for your new kitchen. Not only will they give you competitive quote, but also complete your project in an efficient manner and leave you with a beautiful new kitchen that will serve your for many meals and dinner parties to come!
BuildBoard Supported Home Remodeling Projects

Countertops

Decks & Porches

Doors

Driveways

Gutters & Downspouts
HVAC

Home Inspections

Radon Testing

Other
Schedule a quick call with the BuildBoard team to get started
Still want someone to come to your home to start the quoting process? No Problem.
If you are more of the in-person type, BuildBoard can still help. Instead of having many contractors come to your home, schedule an in home visit with someone from the BuildBoard team. We would be happy to come to your home and help talk through your home remodeling projects requirements and help you get it posted. Don't search for "remodeling contractors near me", let us do it for you.
Schedule a call below to set up a visit with one of our home remodeling professionals.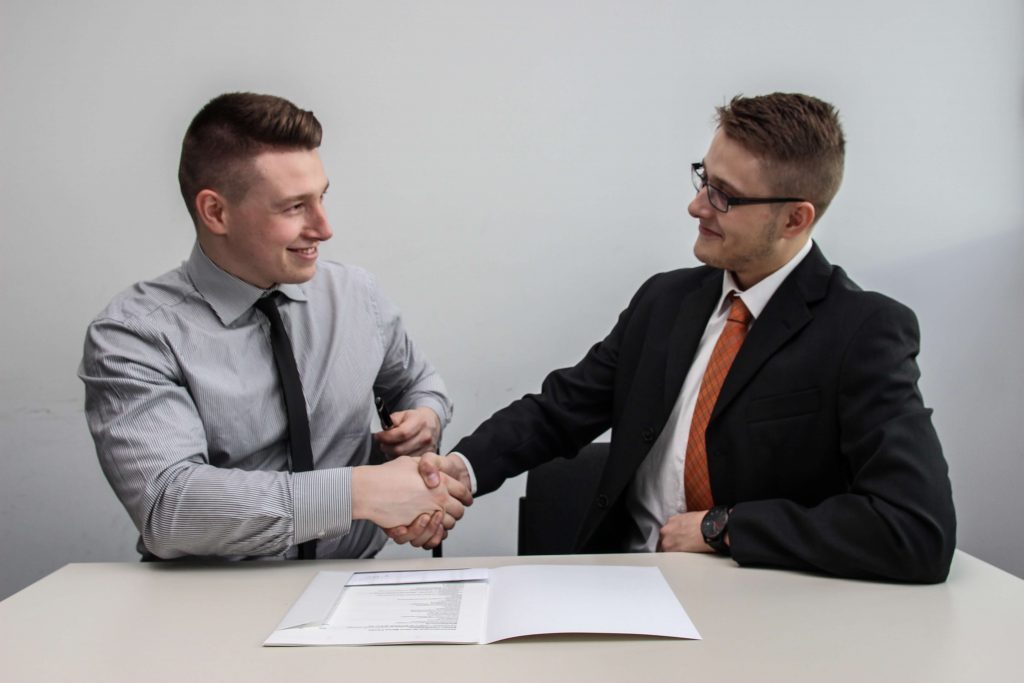 Still Skeptical? These are the top 4 reasons to use BuildBoard for your next home remodeling project!
Save Time and Money
Getting quotes without in-home visit saves you time and money.
Local, Insured Contractors
Work with local, verified contractors who actually quote, and show up to get your project done
24X7 Project Support
The BuildBoard team is here to help with anything from design, project posting, through permitting and payment help.
Easy to Use
BuildBoard provides a simple to use web and mobile platform to keep you in control of your project.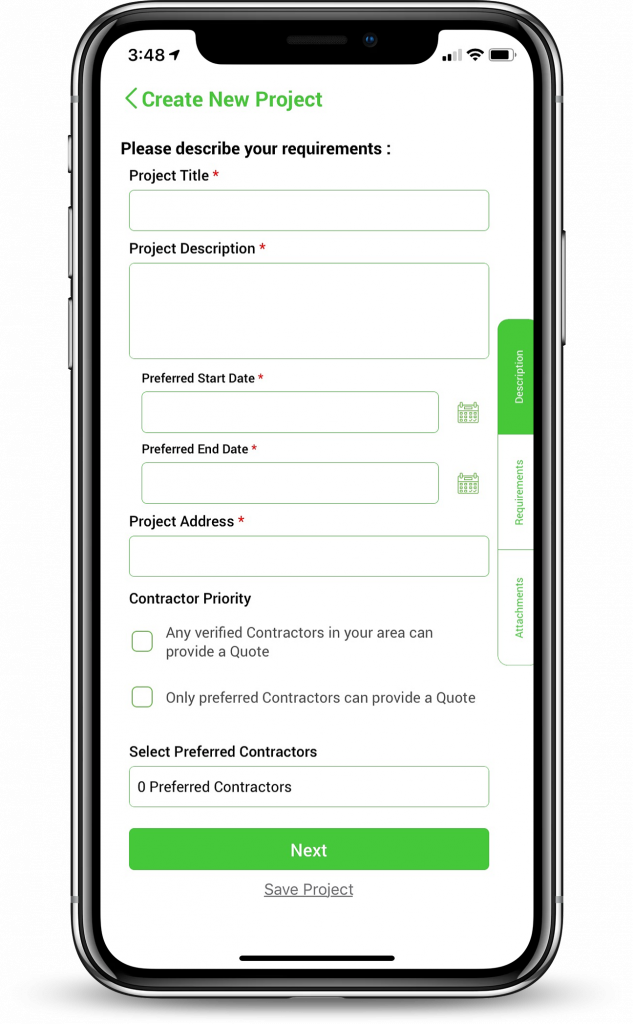 POST YOUR PROJECT IN MINUTES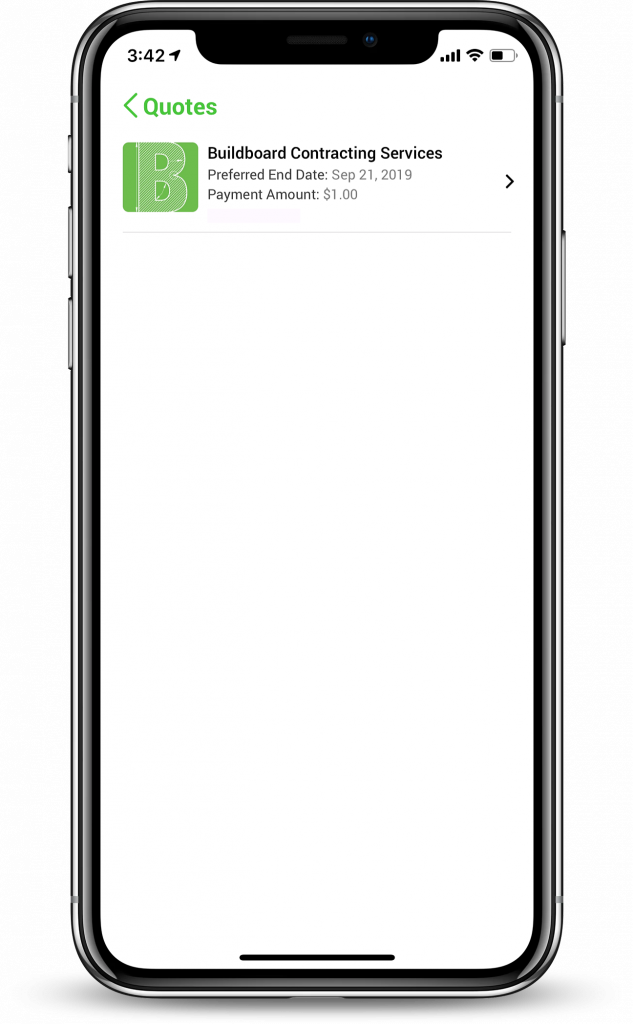 GET QUOTES AND CHOOSE A LOCAL CONTACTOR
MAKE PAYMENTS, AND TRACK PROJECT PROGRESS FROM THE CLOUD
© All rights reserved. Buildboard 2019