Home Remodeling Quotes – Home Improvement App – Wheaton, IL
Home Remodeling Quotes for Wheaton Homeowners
Remote quotes for home remodeling services in Wheaton, IL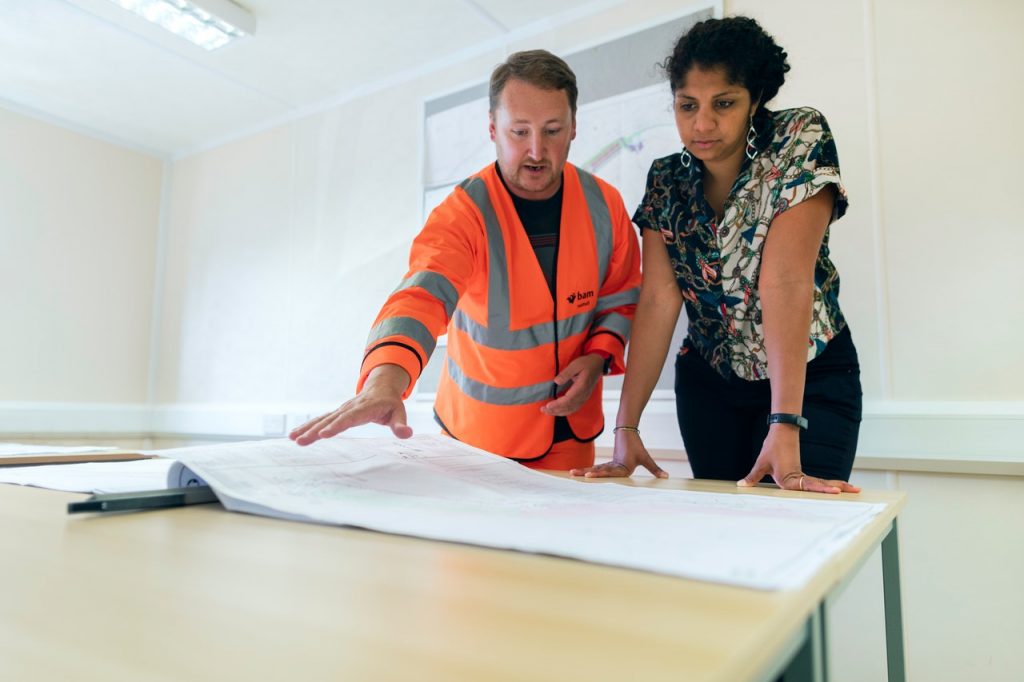 The #1 Wheaton, Illinois Home Remodeling App
BuildBoard is the premier Wheaton and Chicagoland home remodeling app, and the only app that can get you quotes sent directly to your smart device. Stop wasting your precious weekend and vacation days to meet contractors at your home to get quotes! Post your project on BuildBoard and get quotes sent right to the app!
Contact one of our home improvement experts today and start getting contractor quotes remotely and instantly. Compare prices on your own time and make a decision quickly and easily.
GET THE BEST QUOTES FOR HOME IMPROVEMENT PROJECTS
BuildBoard gets homeowners home remodeling quotes without in-home visits.
Home Remodeling App
There are many home remodeling apps out there to choose from, but how do you know what's right for you? Firstly, BuildBoard is a home remodeling app that is focused on the Wheaton, IL and Chicagoland market. Secondly, we are born and raised locally. Therefore we have an intimate knowledge of the home remodeling contractors in this area.
Based in Wheaton, IL BuildBoard app is a service you can count on for finding highly qualified local contractors in Wheaton, IL for your home or business. From basement remodels, kitchen remodels, bathroom remodels, or an entire home remodeling project, we are here to help.
We are a "hands-on" service and are here to help you every step of the way. From posting your initial home remodeling project, getting measurements, and weighing out your contractor bid options we are with you. We take the time to ensure you make the most educated decision based on your budget and project requirements.
Work with BuildBoard verified, local contractors in Wheaton, IL who actually quote and show up
All Contractors on Buildboard are verified before they quote your home improvement project
Post your project and hundreds of local contractors in Wheaton, IL get notified immediately that you are looking for a quote!
Stop wasting time having Wheaton, IL contractors come to your home to give you a quote. With BuildBoard, you get home remodeling quotes sent directly to your phone or device without the need for in-home visits. Simply post your project and hundreds of local, verified BuildBoard contractors in your area will be instantly notified and will begin sending you quotes!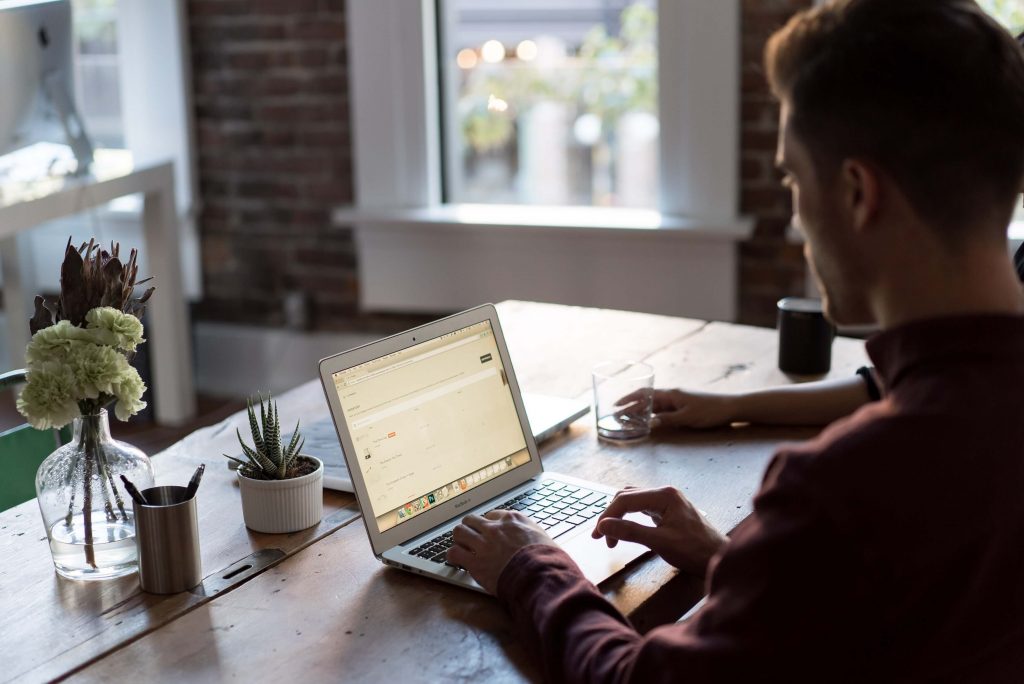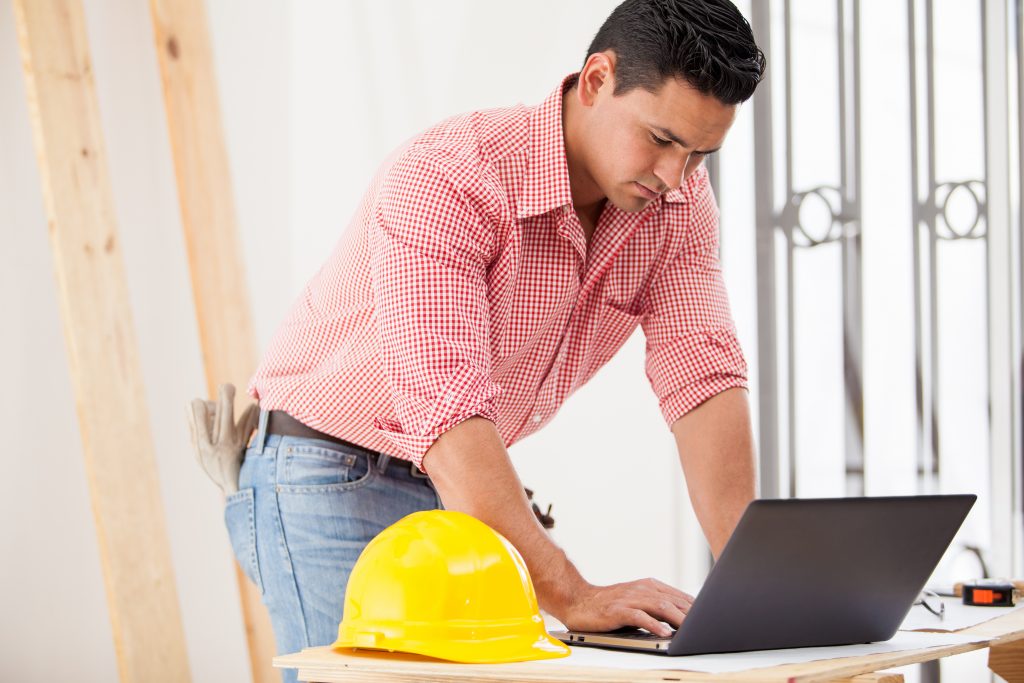 Connect with the Best Local Contractors
All Contractors in Wheaton, IL on BuildBoard are handpicked and verified by the BuildBoard team. BuildBoard verified contractors are licensed and insured. You can rest assured that the contractors quoting your projects are the same quality contractors we would have work on our homes.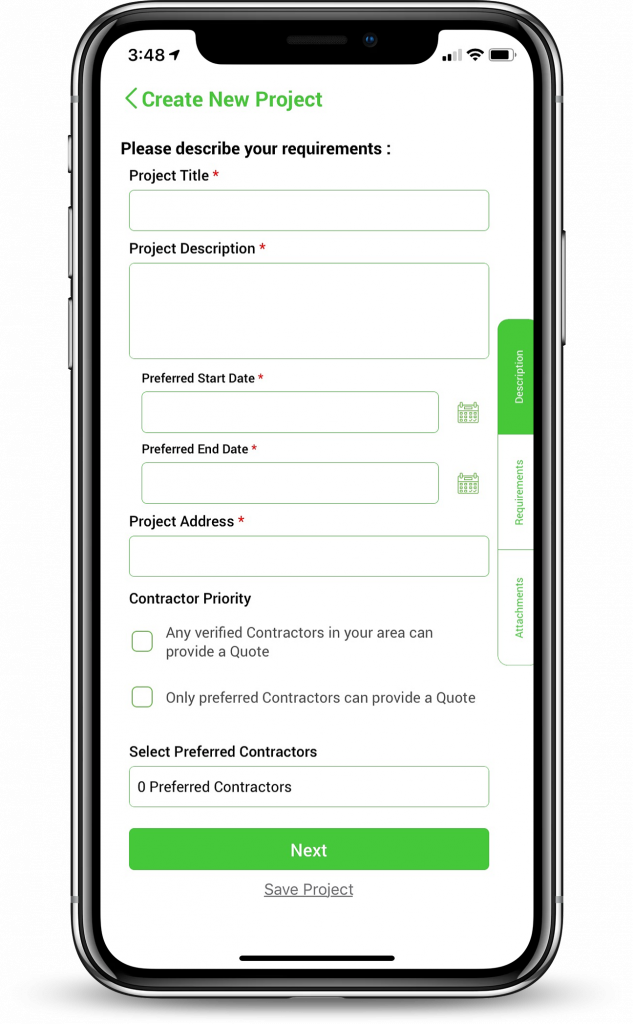 POST YOUR PROJECT IN MINUTES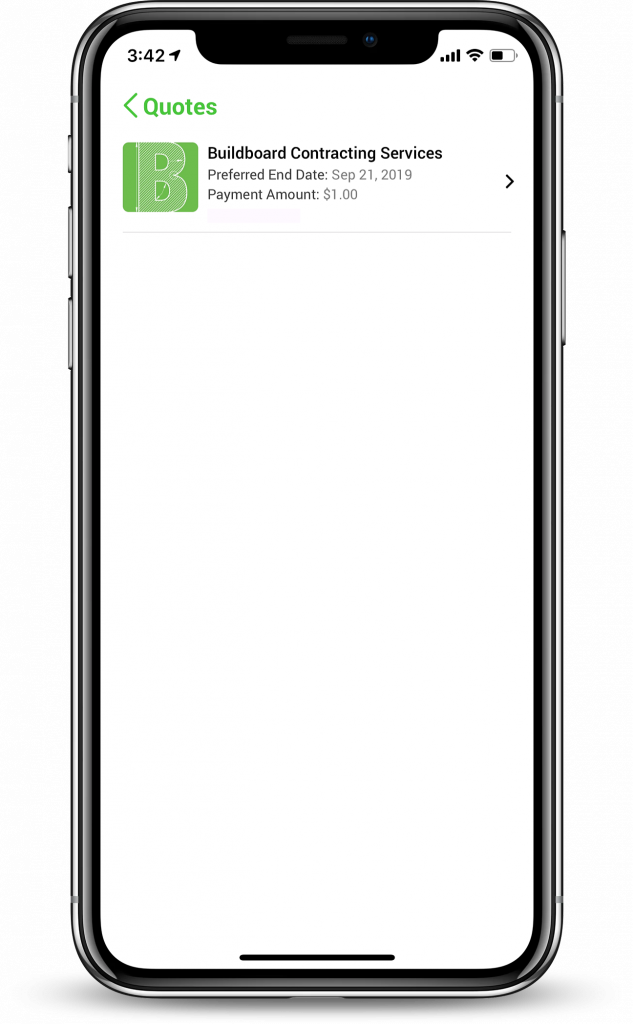 GET QUOTES AND CHOOSE A LOCAL CONTRACTOR
MAKE PAYMENTS, AND TRACK PROJECT PROGRESS FROM THE CLOUD
Design an outstanding home with BuildBoard - Home Remodeling App
Buildboard helps you get home remodeling quotes in Wheaton, IL for a wide variety of home renovation projects
Next to bathroom and basement remodeling, kitchen remodeling is the most common form of home improvement project there is. A kitchen in a home is a main focal point for not only guests but you as a homeowner. You spend much of your time at home in the kitchen either cooking or chatting with family. We have a strong network of kitchen remodeling contractors in the Chicagoland area ready to install a beautiful new kitchen for your home.
Basement Remodeling
Basements don't have to be dark and dreary. Your basement can be used to entertain and to spend much of your free time. With many homeowners working from home, basements can be a makeshift home office. Our contractors our specialized in turning your basement remodeling project into reality with a touch of a button.
Bathroom remodeling is a common home improvement project and is usually a starting point for any home remodeling project. The bathroom is a common shared space among family and guests, and it can convey a sense of comfort or horror, depending on how it looks! If you are in need of a bathroom remodel, post your project on BuildBoard today and get quotes quickly and easily from the comfort of your own home.
BuildBoard home remodeling projects in Wheaton, IL
Choosing a full house makeover is beneficial whether you need renovations for your home or have recently purchased an older property that need remodeling. A thorough redesign necessitates the services of a qualified home improvement contractor. Here's where we can assist you. We recognize that home improvement requires meticulous planning and detailing, as well as time and project management and close attention to little details in order to finish the job on time and on budget. BuildBoard's contractors give exceptional services to help change your property into a beautiful and functional space with all the modifications that fit your expectations, regardless of the scope of your home renovation.
Flooring Installation – When done correctly, flooring installation can raise the value of your house or company. You'll need a well-established firm with a solid track record. Therfore, it's critical to find a skilled flooring contractor from BuildBoard. They specialize in hard wood and other types of floor installation and sales in the Chicago area. Choose BuildBoard if you want your new floor to last for decades. The advantage of hardwood flooring over carpet is that they are easier to clean and maintain. Vinyl, carpet, and laminate are examples of other floor kinds. They come in a variety of shapes, hues, stains, and species, allowing for a wide range of looks. You should be able to choose a hardwood floor that properly complements your décor, no matter how unique your requirements are.
BuildBoard painting contractors are Chicago's most highly regarded interior and exterior painting companies. Understanding how a well-done interior home painting will make a major difference in the overall appeal of your home. Our skilled painters are always ready to assist you based on your individual needs. In Chicago, BuildBoard offers expert painting contractor quoting services. They can assist you in making your home one of the most attractive in your neighborhood. BuildBoard painting contractors can give you quick exterior or interior residential painting services. This is why customers trust us with all of their painting needs. Get a free interior painting or exterior painting quote from the best local painters in the region by posting your project on BuildBoard now. Our knowledgeable painting consultants are always available to assist you in finding the best in-home painting solutions.
Your home is your most valuable possession and a source of immense pride and satisfaction. As a result, you should entrust its upkeep and repair to professionals with a track record of providing high-quality home maintenance services in a timely and professional manner. BuildBoard connects you with local handyman contractors in the Chicago area and beyond. We are your one-stop shop for all Chicago home repair services. Professional and dependable handyman service is guaranteed.BuildBoard handyman contractors have more than two decades of experience and a love for making things better. We are delighted to put both to good use in your house and in our community.
Our BuildBoard contractors are dedicated to ethical work, quality, adaptability, creativity, and attention to detail. It all starts at the bottom for us. Working together to achieve exceptional results on time and on budget. For the Chicago area, we only use the best concrete contractor services and concrete contractors.The project manager for our contractor works closely with everyone involved to ensure a timely, efficient work process and keeps to production targets and deadlines. From start to finish, the contractor of choice for quality, dependability, exceptional results, and fair price.For custom homes, multi-family residential projects, and commercial properties, we provide high-quality forming and related services. For all of your concrete projects, BuildBoard contractors specialize on strength, longevity, and precision.
BuildBoard fencing contractors are the only fence company services you will need for your home or your business. New fencing installations include: wood, vinyl, chain link and aluminum. They can handle your fencing no matter if it's a large or small project. BuildBoard will take care of you and your fencing needs. Our contractors pay careful attention to details and your personal belongings. For more than 20 years BuildBoard fencing contractors have been installing hardwood fencing, commercial fencing, vinyl installation, chain link and aluminum fencing in Chicago and neighboring areas. It has truly been a privilege to help you personalize your home and business with your fencing needs.Our contractors have been able and will always offer you the best quality products at affordable prices. Utilizing vetted high quality contractors to manage the daily fencing installations for a large number of prestigious homebuilders, BuildBoard has established strict performance criteria for those contractors that actually perform the work of installing our fencing projects.
BuildBoard works with some of Chicago's most dependable exterior siding companies. Our BuildBoard siding contractors work hard to add value and beauty to any home. They guarantee that you have a high-quality exterior that requires little upkeep. Every job receives our full attention and effort for us to be among the finest in the siding industry. Our goal is to give the highest quality products, workmanship, and customer service. We offer fiber cement siding experts, aluminum siding experts, cedar siding experts, vinyl siding experts, and other types of exterior siding specialists at BuildBoard. We provide quality services and exceptional craftsmanship to our clients, homeowners, and businesses. If you're looking for siding for a new home or need to repair siding on an existing home, we're happy to tell you that you can stop your search right here, because we have a wide range of siding options in a wide range of colors and textures to suit any budget and taste.
At BuildBoard, we're all about – you guessed it – replacing windows. Our goal at BuildBoard is to shed beautiful light into your home. We do this through our high-quality, energy-efficient window installer quotes from local Chicago area contractors. After 20+ years, we're the leading choice for Chicago window replacement, installation, and repair services. BuildBoard's company reputation comes from providing exactly what the customer wants: customizable windows and doors to fit your diverse needs. We only work with experienced window installers who know the entire process from start to finish. They have an attention to detail on replacing or installing your windows.
BuildBoard also provides home remodeling quotes for:
Countertops
Decks & Porches
Doors
Driveways
Gutters & Downspouts
HVAC
Home Inspections
Radon Testing
And more!
Expert Home Remodeling in Wheaton, IL
BuildBoard's design experts are here to ensure that your new home renovation project goes off without a hitch. We'll be there for you every step of the way, from providing expert quotes, design, material selection and installation. Trust BuildBoard to find your next favorite contractor!
BuildBoard Supported Home Remodeling Projects
Still Skeptical? These are the top 4 reasons to use BuildBoard for your next home remodeling project in Wheaton, IL!
Save Time and Money
Getting quotes without in-home visit saves you time and money.
Local, Insured Contractors
Work with local, verified contractors who actually quote, and show up to get your project done
24X7 Project Support
The BuildBoard team is here to help with anything from design, project posting, through permitting and payment help.
Easy to Use
BuildBoard provides a simple to use web and mobile platform to keep you in control of your project.
Schedule a quick call with the BuildBoard team to get started
Still want someone to come to your home to start the quoting process? No Problem.
If you are more of the in-person type, BuildBoard can still help. Instead of having many contractors come to your home, schedule an in home visit with someone from the BuildBoard team. We would be happy to come to your home and help talk through your home remodeling projects requirements and help you get it posted. Don't search for "remodeling contractors near me", let us do it for you.
Schedule a call below to set up a visit with one of our home remodeling professionals.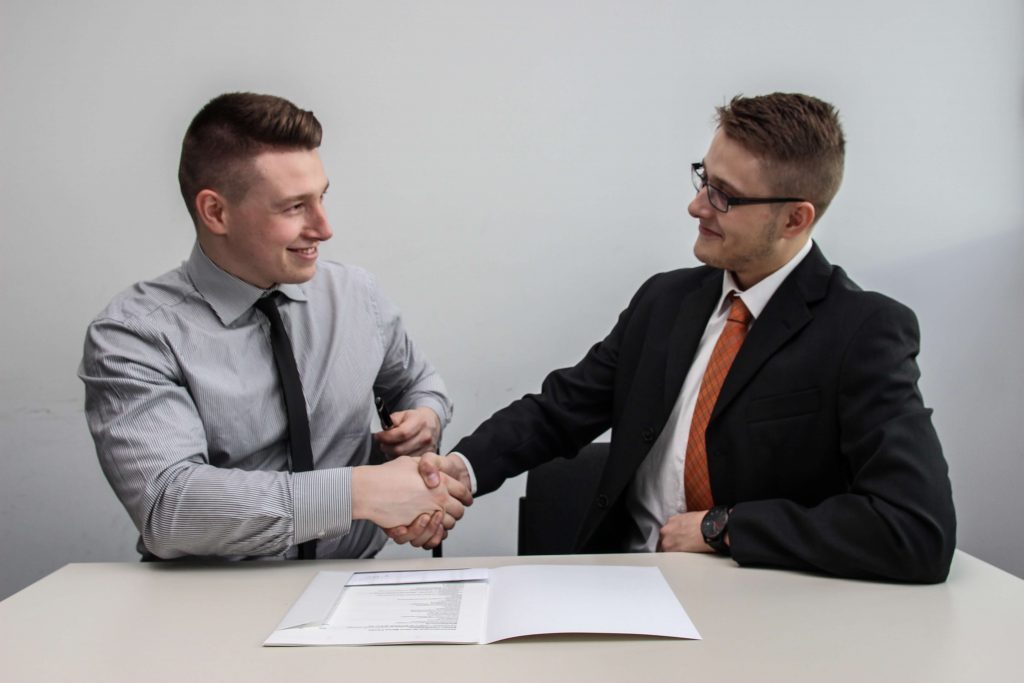 © All rights reserved. Buildboard 2019